Flip-flops are not just for the carefree look, but they mainly live in our hearts for utmost comfort that we can't feel in other footwear. After spending a long working day in tight close-fit shoes, we need something; that lets us comfortably stay on our feet in the fresh air.
At the end of the day, our savior is a decent pair of flip flops; that protect our feet from all possible foot problems, like – fungal infection, bacterial growth at feet, foot odor, etc.
So, no more pinched toes, not even when you have wide feet or a high arch! Here is the list of most comfortable flip-flops for wide feet, with which you will never experience any pinching, rubbing, or slippage. Let's jump into the review and grab the perfect one according to your budget and liking.
BEST FLIP-FLOPS FOR WIDE FEET (MEN AND WOMEN

)
LIST OF THE BEST FLIP-FLOPS FOR WIDE FEET MEN
| | | | |
| --- | --- | --- | --- |
| | | | |
| | | | |
| | UNDER ARMOUR IGNITE III T | | |
| | | | |
| | | | |
REVIEWS OF BEST FLIP-FLOPS FOR WIDE FEET MEN
1. OOFOS ORIGINAL MACHINE WASHABLE EXTRA WIDE MEN'S FLIP-FLOP

OOFOS has already established its expertise in the flip flop market by producing OOriginal Sandals that successfully blend the sleek appearance with the revolutionary OOfoam recovery technology.
This foam absorbs the impact by 37 percent more when compared to other traditional foamed footbeds. They take the pressure off of feet, joints, and back while walking.
Moreover, these heavily cushioned shoes support the arches. They pillow the footbed and allow the energy to dissipate to the side without going back into the body.
The closed cell foams of these flip-flops for wide feet have made them durable and lightweight. The shoes are easy to wash by machine. They also come with odor minimization properties.
The OOFOS patented footbeds decrease the energy exertion in the ankles by 47 percent more when compared to the other foot wares. So, you can walk easily when you're in a hurry without having fatigued feet at the end of the day.
The APMA approved these flip-flops and considered them one of the best flip-flops for wide feet due to the load reduction properties and the supportiveness for foot mobility.
2. REEF FANNING WIDE WIDTH FLIP-FLOP FOR MEN

Like other flip-flops, this option will make your feet happy during summer as it checks all the boxes. Apart from the exceptional design with an integrated church key bottle opener, the construction is pretty ergonomic.
So, medical experts often recommend such kinds of sandals for therapeutic purposes. For instance, the contoured EVA footbed and 360-degree heel airbag absorb shock and help people; who are already having foot pain or any other health conditions to walk easily. The molded footbed reinforces the cushioned comfort to their feet.
The anatomical arch supports of these sandals control the excessive pronation while walking and correct the body alignments. Thus, they make walking and standing much more comfortable than the other same-priced sandals.
These shoes, with their Herringbone rubber outsoles, padded jersey liner, and synthetic Nubuck uppers, have ensured their name successfully in the list of the best men's flip-flops for wide feet.
3. UNDER ARMOUR IGNITE III T FLIP-FLOP FOR WIDE FEET MEN

People, who already have foot pain, can't even think about walking in sandals. Luckily, this Under Armour flip-flop shoe makes this happen.
The re-engineered EVA outsoles with the traction pods in the heel provide a bit more grips than the usual rubber outsoles. They are shock absorbent, flexible and lightweight.
Under Armour's proprietary 4D footbed takes the exact shape of the feet and secures them from slipping by rendering comfortable fittings. Moreover, the anatomical contour provides upgraded cushioning.
The soft foam underneath these men's wide flip-flops evenly distributes the balance while walking or standing. They tone down the pressure on the leg joints and enhance stability.
With the sturdy synthetic straps, vibrant color combinations, and stylish appearance, these sandals are the best flip-flops for wide feet.
4. CROCS DAY COMFORT MEN'S REVIVA FLIP FLOPS

This Reviva flip-flop of Crocs is a perfect flip-flop for fat feet. The is featured with built-in air bubbles that massage feet at every step and ease walking with fat feet. The reviva footbeds render just the right amount of bounce while walking. Thanks also to the foot-map design; that renders day-long comfortability.
The material of the shoes has made them durable, lightweight, water-resistant, and easily washable. For their sleek designs with soft leather straps, these shoes can be worn effortlessly and therefore must have for everyone searching for wide feet flip flops.
In the end, I would like to share my experience with it. I have a small growth of fat at the bottom of my left heel. Each time I put my feet in any shoe that does not come with sufficient cushioning, my feet hurt. Then I found these Crocs shoes, and my never-ending trouble had terminated immediately.
5. ADIDAS COMFORT FLIP FLOP SLIDE SANDAL FOR MEN

Do you want a supportive flip-flop; that will let you go from the beach to the street in comfort? Your search is going to end with these Adidas sandals.
The synthetic uppers of the shoes are water resistant and need low maintenance. These imported flip-flops are durable, comfortable, and safe enough to wear at poolside parties or during break-free working hours.
Don't need to worry about foot pain or getting fatigued feet after a long working day or prolonged walk. Because the shoes come with an airy PU footbed that absorbs impacts with uttermost efficiency. These footbeds are lightweight, highly wear and tear-resistant, flexible, and render proper fittings.
The EVA outsoles reinforce better tractions than that offered by other rubber sole shoes. They are more robust plus shock absorbent than rubber soles and help men spend their whole day in comfortable bliss.
To summarize, the tactful slip-on construction with all the previous features has made these imported shoes one of the best wide-width flip-flops for wide feet.
6. NIKE MULES MEN'S FLIP-FLOPS FOR WIDE WIDTH FEET

Getting the most comfortable flip-flops for wide feet at a reasonable price isn't an easy job, but these Nike shoes are meant to fit your desire.
While the synthetic leather straps of the shoes secure the proper fittings, the Herringbone texture on their outsoles helps to achieve a supreme level of stability without raising their height.
These rubber outsoles offer a high level of traction. Moreover, being resistant to water and slipping on oily or wet places, they are versatile enough to use while walking on various treacherous surfaces.
The soles and dual-density foam footbed are perfect for aching tired legs. They render an enhanced cushioned comfort for a long time and provide excellent stability and rigidity while walking or standing. The soft webbing between the toes helps to achieve a comfortable feeling.
The shoes are true to size and available in sizes for wide feet persons. With their stylish looks and durability, these shoes have thrown a hard-to-beat challenge to all the other wide flip-flops for men.
7. SKECHERS GOWALK 5-PERFORMANCE WALKING FLIP-FLOP WIDE FEET

It would be a pleasure to find this Sketcher's wide-width flip-flops with arch support for the person with arthritis or walking difficulties symptoms due to any foot condition. You would like how the sandals have good arch support, squishy bounce, and comfortable fabric.
The high rebound comfort pillar technology of the shoes adds a new level of support while walking and provides the ultimate comfortability. The ULTRA GO cushioning in the midsoles ensures a lightweight, responsive walking experience.
The Goga Mat technology footbeds are more resistant and springier than memory foam footbeds. Hence, they render extra support and comfort under high-intensity impacts. The soft lining of the fabric straps enhances the level of comfortability. The fabric straps of the shoes help achieve perfect fittings and easy wearing.
These shoes come with mesh uppers and stitched edges, though the lining is comfortable enough to wear for a long time. These Men's sandals are a bit more expensive than others but they sparkle in support, comfort, and durability.
8. OLD NAVY CLASSIC FLIP FLOPS for wide feet women

Whenever you wish to find the extra wide men's flip-flops, you must start with the proper choice of style and features of the shoes. I've presented the previous options according to your desire.
But if you're less picky about colors, styles, or advanced features, all your need is to get a pair of highly durable flip-flops at an affordable price point, this one is just for you.
When it comes to flip-flops, no other brands can go cheaper than Old Navy. If you consider their classic series sandals, you'll get a new pair of wide-width men's flip-flops at just $10 to $17. Surprising… Right?
They may not be available in a wide variety of colors or styles, but their appearance will give you a perfect summer-ready care-free look. The sandals are simple, water-resistant, and thick enough to provide a good arch and heel support, which will make it easy to walk in hurry in this flip-flop shoe.
Any of these shoes could be a perfect companion for the men to any summer ensemble, but what about the women? They are extra picky about styles, colors, and overall appearance. I'll be mentioning a few ladies' flip-flop footwear from now. Check out these versatile beauties and let me know whether the below-mentioned wide feet flip-flops could come up to your expectations or not.
LIST OF THE BEST FLIP-FLOPS FOR WIDE FEET WOMEN
| | | | |
| --- | --- | --- | --- |
| | | | |
| | | | |
| | UNDER ARMOUR MARBELLA VII T | | |
| | | | |
| | | | |
REVIEWS OF BEST FLIP-FLOPS FOR WIDE FEET WOMEN
1. OOFOS OOLALA WOMEN'S LIGHTWEIGHT SANDAL

I was a bit skeptical when choosing sandals as I have been suffering from plantar fasciitis for a long time. Generally, the shoe market is crowded with the flip-flops that come with a thin and flat footbed; those footwears hurt my feet badly.
These OOFOS OOlala sandals are exceptional as they have relatively thick footbeds. They have cured my foot issues by providing a continuous softness to my feet while walking. Due to the closed cell foam, the shoes control odor and are easily washable by machine.
These shoes come with the revolutionary OOfoam technology that absorbs more impacts than other sandals; made of traditional foam materials. This technology helps reduce the pressure on the entire feet and especially on the joints, as well as efficiently blends stability with comfortability. So, after a long walk, consumers feel recharged instead of getting fatigued.
Moreover, the patented footbed of these big feet flip flops renders supports irrespective of the natures of foot arches. So, walking with these shoes becomes more enjoyable and trouble-free compared to the others at the same price.
2. REEF FANNING SANDALS FOR WOMEN

The uniqueness of these Reef Fanning shoes lies in their ergonomic design, making them the perfect option for women; who have pain or any issues with their feet.
The heels of the sandals are a little elevated compared to the heels of the other usual flat sandals. Hence, they render superior comfortability. The molded EVA foam footbeds are neither too firm nor too soft and provide the proper proportion of support and cushioning.
Because of the tactical design of these flip-flops for wide feet women, the feet inside the sandals do not slide or slip even if the shoes are wet.
The perfect arch supports, proper fittings, wide comfortable straps, 360-degree heel airbags, synthetic nubuck uppers, padded liners, and water-friendly properties have made these imported sandals one of the best women's flip flops for wide feet.
These shoes have a built-in bottle opener attached to the soles and are fun to wear. So, when you are ready to kill your time on the beach with a bear, these shoes will accompany you without discontinuation.
3. UNDER ARMOUR MARBELLA VII T FLIP-FLOP FOR WOMEN

If you want genuinely comfortable flip-flops for wide feet at a low-budget price, this Under Armour flip-flop deserves your attention. The 5 – 12 size range availability is enough to reduce your tension regarding fittings for your wide feet.
Comfort is the king. Luckily, these wide feet women's flip-flops are insanely comfortable due to their Two layered performance 4D Foam footbeds and render the heavenly sensation as soon as anyone wears them.
While the Anatomical contours enhance cushioning, the EVA outsoles make the shoes soft, flexible, durable, and lightweight. Moreover, these soles come with updated traction and reinforce unparalleled tractions and support under any circumstances.
The Performance synthetic straps with soft foam lining are sturdy enough and ensure a secure fitting. The shoes are easy to get dry whenever they become wet.
Many flip-flops of this price range have a relatively bad reputation in the shoe markets for their cheap constructions. But these Under Armour shoes are out of the ordinary. Agree?
4. CROCS FLIP FLOPS FOR WOMEN

With a narrow to wide width size range, this pair of Crocs flip-flops has come to accommodate a wide variety of feet. The shoes are roomy enough for long toes and could be considered one of the best flip-flops for wide feet women.
Since these women's sandals come with the foot map design and EVA soles, they render optimum comfort. The bliss-inducing bubble structure of the footbeds delivers a massage-like soft feeling at every step and ensures the glow of the healthy feet.
With a little extra height and lightweight, the shoes are highly comfortable to walk. These shoes are easy to wear, remove and wash. They do not stink with sweaty feet like other foam flip-flops. Another best part of these shoes is they almost do not need any breaking time.
5. ADIDAS ORIGINALS CLOUDFOAM FLIP-FLOP FOR WOMEN

Most of the time, consumers having wide feet have to compromise with the look while finding comfortable flip-flops. The flip-flops for wide feet always come with a clumsy and bulky look, but Adidas Original has broken that tradition with this cloud foam-built ladies' flip-flop.
These super soft shoes render a decent look with their knit upper and lace closure. The regular fit and normal arch provide the proper support and balance while roaming by ensuring an optimal movement of Achilles. The 8 mm midsole drop ensures stress-free walking.
The Stretchweb rubber outsoles have made these flip-flops extremely long-lasting. They come with prominent lugs and provide optimum tractions on uneven terrains. The durable knit upper ensures a breathable environment for the feet. The responsive cushioning returns maximum energy while walking.
6. NIKE FLIP-FLOP FOR WOMEN
With their trouble-free washable property and proper fittings for wide feet, these shoes have enlisted their name in the catalog of the best women's flip flops for wide feet with success.
These shoes are comfortable enough to reduce back or foot pain issues, a torn meniscus of the knees, injuries by blisters, or plantar fasciitis. These wide feet flip flops are neither so formal nor too casual and are usable whether at home or riverside parties.
The soft rubber footbeds render proper cushioned comfort to the feet. Additionally, the upper straps of the shoes are wide, squashy, and require almost no time to break in. Hence, they do not cause blisters, no matter how you use them.
The soles are thicker when compared to the soles of other flip-flops in its price range. Unfortunately, Nike had suddenly quit selling these shoes in their stores, but these Nike shoes had achieved a large fanbase due to their excellent comfortability and appearance. Most customers have agreed to buy them from Amazon even though the price was a bit high.
7. SKECHERS PERFORMANCE GO WALK MOVE SOLSTICE FLIP FLOP FOR WOMEN

If you have a problem with your foot, like - plantar fasciitis or joint pain, and searching for a flipflop with uttermost cushioning, these Skechers shoes could be the ideal choice for you.
These flip-flops for wide feet are a perfect balance between being too cushiony and too firm. The width is ideal for the wide feet and renders 'neither too baggy nor too short' fittings to the feet.
The footbeds render a comfortable feeling so that you may feel like walking on a yoga mat. Additionally, the Resalyte cushioned midsole enhances the level of cushioning and comfortability.
The 2 mm EVA insoles are the ideal shock absorber. They protect feet from high-intensity impacts while walking.
The attractive colors, stylish look, and lightweight construction with all previously mentioned features have made these shoes the most desirable option for flip-flop lovers.
8. OLD NAVY BEACH SUMMER CASUAL FLIP FLOP FOR WOMEN

Like its men's version, these Old navy flip-flops are simple, water-resistant and thick enough for comfortable footing, and wide enough to fit wide feet. The only difference is that their flip-flop models for women are available in a wide variety of colors; a woman desires the most in clothing or footwear.
The rubber sleeker straps and vibrant colors have upgraded the shoes' appearance. They are easy to put on and slip off, like others.
The sturdy footbeds of these wide-fit flip-flops are firm yet comfortable enough not to hurt the toes. The sandals are great to use either in-house or outdoors.
The EVA outsole has made these shoes flexible, soft, and grippy. They absorb shock with top-class skills.
Inexpensiveness does not always equate to poor performance. These Old Navy sandals have proven that with proficiency. They deliver the level best contoured cushioning despite being cheaply priced.
FAQ
1. WHICH BRAND FLIP FLOP IS BEST?
When it comes to the extra wide flip-flops for men and women, the brands of the recommended flip-flops are popular enough. Apart from these brands, other most loved brands are Puma, Adidas, Rebook, Nike, Lee Cooper, Crocs, Duke, Superdry, Quickdry, etc. These brands offer a variety of flip flops.
2. WHICH MATERIAL FLIP FLOPS ARE THE BEST?
Molded polyurethane or synthetic rubber material mostly gets used for flip-flops. Remember, polyurethane sole texture provides the best traction for wet places, like swimming pools, but cheap quality soles lack absorbency and durability.
3. WHAT KIND OF FLIP FLOPS ARE GOOD FOR YOUR FEET?
A pair of flip-flops made of durable material and come equipped with a comfortable footbed, slip-resistant outsole, and dedicated arch support is all you want for happy summer-ready feet. Never choose paper-thin sandals; otherwise, they will easily break or lead you towards serious foot conditions, like - tendonitis, plantar fasciitis, etc.
If you have a high arch, choose any flip-flops with a similar high arch, and the persons with a flat arch need flip-flops with a lower arch. The cork or natural latex-built footbed flip-flops evenly distribute your weight across the shoe, so you never have foot pain or fatigued feet at the end of the day.
Moreover, you'll feel more comfortable in the contoured footbeds, as they will consistently support your foot alignment by following your natural foot shape.
Must try to have these features in the selected option to prevent painful injuries like shin splints and collapsed arches.
CONCLUSION
---
Now you're ready to go shopping. You know what to look for in a flip-flop to get happy feet. You may choose from these recommendations or go beyond this list of best wide-width flip-flops, but don't compromise any important features just for the sake of budget. Remember, your safety and comfort come first.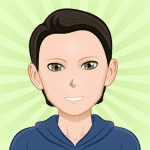 Jeffrey has a Master of Science degree in sports science and a Bachelor of Science degree in psychology. Jeffrey has worked in sports medicine clinics, corporate wellness facilities and rehabilitation clinics. He/She is an exercise physiologist and fitness consultant who has been writing about sports equipment and training techniques for athletes and fitness enthusiasts for over a decade.