Shuffling is a kind of rave and club dancing that originated in Australia and gained popularity in the 1980s. This dance style is one of the most exciting genres to watch.
The electronic music pumping through loudspeakers, the light up and shiny shoes, the sudden and quick movements with almost non-human coordination required to pull off this dance style make it quite a spectacle.
Just like how there are shoes for ballet, there are shoes made especially for shuffling dance. Sure, you can dance with any shoes, but then again, you can play the guitar with fishing strings as well. Get my point? Good. With that said, let me show you guys the best shoes for shuffling I found on Amazon.
WHAT IS A SHUFFLING SHOE?
Shuffle shoes make dancing more convenient or simple. The typical shuffling shoe will have a sturdy, flat sole with minimal tread. If you tread, you'll catch the ground and cannot glide effectively.
The sole should be sturdy to avoid crushing your toes when performing toe stands or other activities. Additionally, a good shuffling shoe is extremely comfortable. It takes a lot of shifting and stamping to dance. You shouldn't attempt this in a painful shoe.
LIST OF

BEST SHOES FOR SHUFFLING
7 BEST SHOES FOR SHUFFLING REVIEW
1. SOFTANCE - BEST LED SHOES FOR SHUFFLING

The Softance Fiber Optic LED Shoes are a fantastic option for everyone out there wanting light-up shoes for cosplays, concerts, raves, clubs, shuffling, etc. So, I used this Softance Fiber Optic LED Shoes for my shuffling dance which is very comfortable to wear all day and it has been available in multiple colors.
First off, I share my opinion about the shoe and its materials. It is made using a breathable knit of optic fabric. The outsole on these is made from EVA which is merely plastic but are anti-slip so that is another plus point. Even without the lights, these are great pair of sneakers that men, women and kids can wear.

With that said, why say without the lights when that is the best part? The lights on these shoes are bright LEDs. Charge the batteries inside via the hidden USB outlet and provided cable and then turn the lights on.

They are bright and very vivid, so they certainly gain the attention you want. You can choose from 7 static colors and 4 dynamic lighting modes. Modes include a single white light blinking, fast and slow sequences of all the colors and more.

You can turn the lights off by pressing the button for 5 seconds. These shoes also go through an intensive quality check, which is great considering shoes with LEDs on them certainly need one. Easily one of the best shoes of shuffling!
2.

UNN - BEST MESH SHOES FOR SHUFFLING
I will talk about the lighting factor but before that, let me just say how good these shoes are as a stand-alone. These shoes don't stand out from high-quality fabric until you turn the lights on. They look just like ordinary sneakers, which go perfectly with your daily apparel like jeans and a t-shirt.

The rubber sole is flexible, making them fairly durable, and of course, rubber is the grip, which is good for dancing. The insole is very breathable, and your feet don't feel hot and don't get sweaty. They feel just like normal sneakers.

Till you turn on the LED lights and it's party time! Located inside the shoe, simply press the red button to turn the lights on. Then select from the 11 lighting modes available. You can choose between 8 colors and 3 flash lighting modes. Simply press the button 12 times or hold for 3 seconds to turn it off.

The LEDs aren't waterproof, so make sure not to get caught in the rain and clean them with, at most, a wet wipe. Use the included charging cable to charge these shoes; it will take around 3 hours and provide approximately 7 hours of play-time. These are some of the best shoes for shuffling, without a doubt.
3. DIYJTS UNISEX - BEST SNEAKERS FOR SHUFFLING
The DIYJTS Unisex LED A team of professionals designs light-up shoes to create light-up sneakers for men, women, and children. I bought this product for my child, and it is more comfortable to use. Here I shared my opinion about this product and its features. So, make use of it.

The shoes are made using PU Leather with cotton fabric lining imported from China. They have a thermoplastic elastomers sole, making them rather comfortable to wear all day and casual. Also, this material makes it excellent moisture-wicking, keeps your feet dry, and prevents foul smell.

The lighting system inside is one of the best that I have seen. The lights are quite bright, and the colors appear vivid. The LEDs are located all around the shoe, on both sides, and from heel to toe.

They are not water-resistant. So, though they can take a splash or 2, I really wouldn't recommend wearing this in the rain. When cleaning the lights, use a damp cloth.
You can charge them using the USB outlet and USB cable, and it shouldn't take more than 2 hours to charge and will provide you with decent battery life. However, it is not recommended to charge for more than 2.5 hours.

The outlet is hidden, and you will find the control switch around it. Using the control button, you can select between 7 static colors and 4 dynamic color-changing modes with 11 lighting modes. You can turn off the light by pressing the shoes 12 times or long-pressing for 5s. These shoes are great for shuffling, cosplay, raves, etc. Worth a look!
4.

SANYES - BEST LEATHER SHOES FOR SHUFFLING
The SANYES unisex LED shoes are a pair of gorgeous-looking ones. They were made from PU leather colored in vibrant colors; even without the lights, they look good.

It has tiny airholes holes all across its upper to offer breathability, and they add some aesthetic value. The sole is rubber, which is, you have read it multiple times by now, folks, grippy and durable. The rubber outsole also prevents slipping.

The LEDs on these shoes follow the trend and span across the shoe are not the most waterproof shoes that money can buy, but that part applies to pretty much all shoes with LEDs on them. The LEDs themselves are very bright and display vibrant colors, seven colors.

There are multiple lighting modes as well. You can select a static color or choose between four dynamic flashing light modes. These are one of the best shoes for shuffling because they offer something many of the other shoes do not. The ability to control it via remote control. It has a traditional switch underneath the hidden charging port.

The remote control can change the colors and lighting modes, which is an awesome party trick. Each show can be turned on and off individually while also having different colors and modes. The battery life is around 7 hours and takes around 3 hours to charge completely. Great option!
5.

VOOVIX - BEST HIGH TOP SHOES FOR SHUFFLING
The Voovix LED shoes are among the best shoes for shuffling out there. Not only do they look fantastic, but they also deliver on their promise of being excellent for shuffling.

They aren't made of grain leather, which is an overall better material but would have added too much weight here. PU leather is much more lightweight. You cannot have your feet feeling heavy if you must dance.
The sole is transparent; of course, you want the lights to shine as bright as possible, and they are made of rubber. Again, this is an added benefit as rubber is grippy and will give you an edge while dancing. Inside, you will find cotton lining, which adds to the comfort level of these light-u sneakers.

Talking about the LED lights, they span across the sides of these sneakers and are pretty bright. If they get dirty, wipe the dust off using a damp cloth. The LEDs aren't waterproof, and many of these shoes aren't waterproof, so it isn't necessarily a con here.

There are many colors available, and you can change them up using the switch hidden near the USB outlet, which is somewhat hidden. You can even have different colors activated on each shoe, which is pretty cool. I recommend you check these shoes out as they are ideally suited for men, women, and children!
6.

ODEMA - BEST BUDGET SHOES FOR SHUFFLING
The Odema LED High Top light-up sneakers to look like they are something straight out of Cyberpunk and just like in the future; this shoe shows no discrimination as these are Unisex, suitable for men, women, kids, and people of unspecified gender.

The shoes are made using PU leather material, while the sole is made up of rubber. The combination of these 2 materials is perfect as both are grippy and look good, what you need while shuffling dance.

Now, let's address the elephant in the room—the LED lights. The lights span across the length of the sole and cover the entirety of the shoe, from the heel to the toe.

There is a hidden button next to the USB outlet, along the inside hem. Simply push it, and the lights will turn on. Press them again, and the colors will change. To turn the lights off, simply press it 11 times. You get to choose between 7 colors and an auto-change mode.

Charging it is also straightforward; simply plug it in just like how you charge your phone. It takes around 3 hours to charge. Overall, these are worth considering if you are in the market to buy shoes for shuffling dance, as these are indeed some of the best shoes for shuffle dancing.
7.

WONZOM - BEST HIGH TOP LED LIGHT UP SHOES
We have yet another pair of unisex LED light-up sneakers that can be controlled via remote control. The remote you get with these Wonzom High-top light up shoes can control the LEDs located across its body.
You can change the lighting mode, from static to flashing and more. It also gives you the ability to select between the 7 static colors, including red, white, blue, purple, etc and of course, you can turn the lights on and off.
In case the remote doesn't work, there is a traditional button located near the hidden USB socklet for all the above functions. The shuffle shoe itself is also really nice, as it should because you are going to have to wear them all-day.
They are made from PU leather which is lightweight with air holes on the Upper to increase the breathability of these sneakers. The rubber sole is durable and prevents you from slipping and then cotton lining provides for a soft and comfortable experience. Give these best shoes for shuffling a chance!
ADVANTAGES OF BUYING THE BEST SHOES FOR SHUFFLING
Shuffling is a form of dance and dance is a spectacle. It is human nature to be fascinated by lights and the idea of your shoes lighting up is very exciting especially considering how your feet will be moving with the beat and in coordination with others. So, to up your dancing game, using shuffling shoes is going to make it much more exciting to watch.
BUYING GUIDE FOR SHOES FOR SHUFFLING
Before you make your purchase, to consider the following factors:
CAN I WEAR ANY SHOES FOR SHUFFLING?
Any dance shoes would work for shuffling. If the shoes are sturdy, they can work while shuffling. Athletic shoes are best recommended for shuffling because their outsoles will be durable and support quick turns and sudden movements. However, it is best to try different footwear types for shuffling before investing in one.
DO SHUFFLE DANCERS USE SPECIAL SHOES?
Though any dance shoes work for shuffling, the shuffle dancers use high-top shuffle shoes that can reach up to the ankle. It provides more support to your leg while performing shuffle dancing. Also, the advantage that these shoes offer is that they allow you to stay above the ankle comfortably.
ARE SHOES NECESSARY FOR SHUFFLE DANCE?
Shoes are unquestionably an important factor when shuffling. A good shoe should be well-fitting and prevent slipping. My favorite styles of footwear are those with thick soles since they assist your own shuffle.
CONCLUSION
---
That ends this best shoes for shuffling article. I hope you found what you were looking for and absolutely demolish your competition. Shuffling is a genre of dance that seems to not get enough love and I hope that changes very soon. Thank you for reading!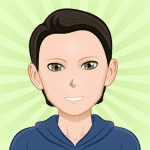 Jeffrey has a Master of Science degree in sports science and a Bachelor of Science degree in psychology. Jeffrey has worked in sports medicine clinics, corporate wellness facilities and rehabilitation clinics. He/She is an exercise physiologist and fitness consultant who has been writing about sports equipment and training techniques for athletes and fitness enthusiasts for over a decade.