Walking is a low-intensity cardio workout which is perfect for the elderly. In order to enjoy your walk and get the best out of it, you must pick the best pair of shoes out there.
Shoes come in all shapes and sizes whilst specializing in different areas. Using the same pair of shoes for everything may work for someone young and fit, but for the elderly. So you should go with shoes that are meant for walking. There are a ton of options out there and, so you are not overwhelmed by the sheer number of options, I have compiled a list of the best walking shoes for seniors. Let us begin the list.
LIST OF BEST WALKING SHOES FOR ELDERLY

10 BEST WALKING SHOES FOR SENIORS REVIEW
1. GO WALK EVOLUTION - BEST COMFORT SHOES FOR SENIORS

Skechers is an American company which is known for making lifestyle and performance footwear and now it has developed these shoes for seniors out there.
The Skechers Go Walk series is designed especially for being the ideal footwear for the young and elderly to wear for their walks.
The two shoes, the Go Walk Evolution, which is for men and Joy, for women, are equally well-equipped and tick all the right boxes.
The upper of this shoe is made from soft woven mesh fabric. This fabric is quite breathable, keeping your old feet cool and is extremely lightweight for a seamlessly comfortable fit. The sole is made from synthetic with extra cushioning and rebound pillars for extra comfort and a sort of bounce back to aid walking.
The show has a ready-to-go slip-on design paired with a pull-on loop which is perfect for the elderly. As bending over to tie your laces in the middle of a walk can pose to be difficult if you suffer from back problems or obesity.
GoWalk Evolution and Joy are very flexible shoes, and they expand according to the shape of your fit, thus providing you with the best possible fit. Considering the special cushioning in both shoes, their lightweight and easy on the eye design makes these the best soft shoes for elderly.
If you are looking for good pair of shoes for indoor workouts, then you must take a look at these treadmill walking shoes that offer excellent ankle support.
2. NEW BALANCE - BEST LIGHTWEIGHT WALKING SHOES

New Balance defines itself as a trendsetter, a manufacturer of lifestyle products that excel both in terms of looks as well as comfort. They offer these sneakers designed to strike the perfect balance between practicality and appearance.
Both the Arishi V3 and FuelCore Nergise V1 sneakers for men and women, respectively, are some of the best walking shoes for seniors if being stylish to you is as important as comfort.
These new balance shoes for elderly are available in a number of different designs and would go with almost any outfit, a tracksuit or a tee and jeans. You can select the one that suits your personal preference. The shoes are made using breathable and lightweight materials.
The upper has a knit mesh and synthetic materials, which are, you guessed it, breathable and lightweight materials. The sole of these is made using rubber which is great as rubber is an anti-slip material, thus providing the wearer with extra traction and grip.
The Arishi V3 and Nergise V1 feature an upper bootie construction and an Ultra Heel design. The advantage of this design is that it offers incredible comfort on the inside, all the while providing you with a snug and supportive fit, so it doesn't feel off when you are pacing around.
Running shoes with lace-up design is also fantastic if you decide to eventually start jogging and sprinting, as performing those activities in a slip-in type of shoe isn't the best idea. These shoes are definitely worth a look!
3. TIOSEBON - BEST WALKING SHOES FOR FLAT FEET

TIOSEBON is focused on making shoes inspired by art, travel and artists. Making the shoe that strikes the perfect balance between casual and sports shoes. More than just appearance, they use premium quality materials to manufacture their shoes in order to ensure top-notch quality, durability and well-being.
The upper of these shoes is made from a knit mesh fabric which is stretchable and adjusts according to your feet as you walk. This reduces irritability.
Another advantage of that mesh is that it doesn't add any weight, making these very lightweight and breathable as air can travel through the knit.
The insole is well cushioned and soft, while the outsole is made from durable MD and Phylon, which is a decent buffer between the ground and the feet of the wearer, protecting you from shocks and any objects.
These shoes feature a slip-on design which a pull-on loop to make wearing them even easier. This is a blessing if you aren't very flexible or suffer from back or weight issues. Perfect for walking, yoga sessions, casual wearing etc. Definitely one of the best walking shoes for elderly!
4. KONHILL - BEST ATHLETIC SHOES FOR WALKING

Konhill specializes in creating all sorts of footwear for casual wear as well as sports. The shoes they manufacture are created using exceptional materials paired with their modern, youthful designs.
These shoes are ideal for activities such as tennis, walking, casual wearing etc. These shoes are made using an (upper) mesh-knit textile fabric which is incredibly soft and comfortable.
On the upper, as well as being made of breathable mesh material, you will find air holes to increase the air intake and maintain a cool environment inside. The konhill men's and women's athletic shoes are the ideal walking shoes for elderly and seem to be directly targeted at them.
The design of these shoes is one that is called "slip-in," where you simply put your feet inside the shoe and the elastic on its sides accordingly adjusts. The pull-on loop is another appreciated addition that makes the wearing process much easier.
All the help in this department is appreciated seeing how these are shoes for the seniors. The outsole is made using durable and shock absorbent rubber, providing you with a solid buffer between your feet and the ground.
The rubber is anti-slip and offers tremendous stability and grip. You might now know the importance of slip resistance shoes for rainy weather. These shoes are perfectly capable of handling all the seasons, so this one pair can be worn throughout the year. Worth a look!
5. ORTHOFEET - BEST WALKING SHOES FOR ELDERLY WIDE TOE

The problems of being old are plentiful. It is truly a terrible situation wherein you wish to exercise and keep yourself fit, but your feet problems keep you from doing just that. Well, here is a solution.
Orthofeet is a company that manufactures doctor-recommended shoes for people that suffer from a variety of feet related problems like Plantar fasciitis, diabetes, arthritis, swollen feet and more.
They make the shoes that are perfect for your problematic feet as well as appeal to your sense of fashion with an array of options to choose from. You get plenty of pillow-like cushioning inside of the Orthofeet shoes for unmatched comfort both inside and outside.
The seat of the heel is padded with much cushioning, which helps relieve any sort of heel pain or plantar fasciitis. They provide you with anatomical arch support which in basic terms means it supports your feet and legs by providing a better alignment.
The lace-up design makes it future-proof as you can even start running in these shoes. Inside, there is a DryPlex anti-bacterial fabric and PolyU foam that gets rid of any perspiration and keeps the shoe or your feet from smelling.
The upper has a mesh-knit with air holes to provide better airflow as well as being very sport shoe-like. The rubber sole is ergonomically designed and has heel cushions.
If you suffer from any sort of trouble in your feet but wish not to sacrifice shoes that don't look like the ugliest thing, go with these. Not only are they available in multiple colors and designs, but they work just as well for sensitive feet. Without a doubt, Orthofeet is the right pair of shoes for seniors and it is known for its wide fitting.
6. PROPÉT STABILITY X STRAP SNEAKER - VELCRO SHOES FOR ELDERLY
Sandals are amazing, but unfortunately, they are terrible in terms of looks and practicality. Well, the Propet Stability X strap sneakers are the perfect combination. It is Vegito, DBZ fans unite.
Stability X has a strapping system instead of the usual slip-in or lace-up design. There are an adjustable hook and loop strap closure. So, it provides you with the perfect fit you get with laces while being as easy to wear as a slip-on shoe. Thumbs up for that!
These senior citizen shoes are made using the materials synthetic and leather. The mesh upper has a mesh-knit upper with brushed nylon lining and padded collar and tongue. The outsole is made of synthetic, which is a lightweight and durable material.
However, let us talk more about the comfort of these shoes as that is its major selling point. The Stability X has double insoles with a Propet EV (Extra Volume) insole system for an extremely comfortable and snug fit.
The stock sole is already very comfortable, but the footbed is removable in case you need to apply custom orthotics. These shoes stand in a league of their own, I believe. I really like the look of these, but that part is subjective, so I will leave that up to you.
7. SLOW MAN'S WOMEN'S AND MEN'S RUNNING SHOES

The Slow Man's running shoes are designed to be your partner on multiple occasions like parties, working out, casual wearing, sports etc. The upper of these shoes is elastic woven and breathable fabric which helps with the ventilation, keeping your feet cool when it counts.
The shoe itself is incredibly lightweight despite being very durable and sturdy where it needs to be. Slow Man's uses an anti-slip MD outsole. The sole features a special non-slip texture to provide better grip and attenuates shocks during any phases of impact, offering a much smoother transition even during mid-stance.
The usage of special, environmentally friendly material is much appreciated as it is one area where shoes could certainly make a difference. Despite the lace-up design, the shoes inherently are a slip-on.
So, the fit provided on these is very snug and won't be coming off. There is a decent amount of arch support on offer on these walking shoes. And this is again a fantastic feature considering how most people using these tend to desire arch support in their ideal pair of shoes. Much recommended!
BUYING GUIDE FOR THE BEST WALKING SHOES FOR SENIORS
There are a few things you must keep in mind before investing your money in one of these shoes. Take into consideration the following factors:
BENEFITS OF WEARING WALKING SHOES FOR SENIORS
Feet are one of the best used and abused body parts in our body; it is literally carrying you around all-day-long, yet, more often than not, they don't care for enough.
Most senior citizens suffer from foot, knee, ankle or other issues that come in the way of their fitness. That is why getting a pair of seniors shoes designed for that demographic is going to be quite advantageous as it will help them with those troubles and not cause further damage. Wearing the appropriate footwear is essential to the health and wellness of your feet and, by default, your own.
FAQ
---
CONCLUSION
---
The above was the best walking shoes for seniors that you can buy. Before making your purchase, I hope you read the buying guide and made a well-informed purchase. While choosing the old people shoes, we have solely focused on picking the shoes that gives the best comfort.
Walking is the step-one to leading a healthy lifestyle, and wearing the right footwear can make a massive difference. So, I hope you were able to find a pair of shoes that perfectly suited your needs and requirements. Thank you for reading!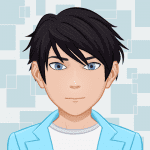 Justin is a Master Fitness Trainer, coach, and consultant. Justin holds Science degrees in biological science, natural life science, and human anatomy focus. He has been assisting as a Fitness trainer for over 15 years in the health and fitness industry. He enjoys teaching others to achieve their goals and wellness using his expertise.