Being overweight isn't the most terrible thing in the world. If not because of hereditary reasons, weight management is very much a possibility. You can go from being overweight or fat to fit and healthy with the right mindset, working out with dedication and diet control.
However, as someone who has struggled with weight in the past, the toughest part is the beginning. Once you develop the habit of working out, it is easy to keep doing it. The starting days are the ones that are a challenge. To get yourself in the habit of moving around, walking is a great exercise. Not everyone can start and run a mile, and that is okay. Fitness is a journey. In this article, I will provide you with a list of the best walking shoes for overweight women.
LIST OF

BEST WALKING SHOES FOR OVERWEIGHT WOMEN
10

BEST WALKING SHOES FOR OVERWEIGHT WOMEN

REVIEW
1.

SKECHERS - BEST SLIP ON WALKING SHOES FOR OVERWEIGHT WOMEN
The Skechers Go Joy walking shoes are one of the best walking shoes for overweight women to get for themselves to adopt a healthy lifestyle. The slip-on design makes these very convenient to put on and instantly get going while the Goga Max high rebound insole with responsive 5Gen cushioning make these incredibly comfortable.
The textile upper is breathable and the fabric is soft, allowing for decent airflow. These shoes are incredibly lightweight and flexible; they are accommodating to wide feet without being too bulky.

The sole on these is made of synthetic instead of rubber. It isn't a bad material; however, I would not recommend hiking with these. With that said, these never claimed to be for hiking and are excellent for what they are built for: walking.
If you are looking for a decent pair of shoes to start treadmill walking with , go for these! The flexibility, slip-in design and extra cushioning make these perfect for problematic feet!
2.

ASICS - BEST GEL SHOES FOR OVERWEIGHT WOMEN
Hiking up a mountain and even walking through a forest trail is one of the best exercises out there to get your body going and these shoes are built to excel on those trails and, of course, they perform excellently on everyday surfaces like roads, parks etc.
The Upper of these is made up of fabric mesh and synthetic. They are man-made and the fabric mesh lining helps with breathability and synthetic is a durable yet flexible material. The rearfoot is equipped with special Gel cushioning that absorbs shocks keeps any unnecessary pain away.

Inside the Gel-Venture 7 MX, the footbed is removable. This is extra helpful for those wanting to insert custom orthotics for a better fit. The arch support is already decent on these shoes, but with the custom footbed, you can increase it if you feel the need.
On top of that, the custom footbed can also provide you with a better fit which can be enhanced further as these shoes are lace-up instead of the usual slip-on that overweight people tend to wear. Those are easier to wear and remove, but these will provide you with a much more secure fit. These get a thumbs up from me!
3.

GRAVITY DEFYER - BEST ROCKER BOTTOM SHOES FOR OVERWEIGHT WOMEN
Overweight women tend to suffer from heel pain, foot pain or in more intense cases, plantar fasciitis. These are problems that need consulting as they can disrupt you from working out as often as you would like to. Some shoes are designed to tend to people with these issues like the G-Defy Mighty Walk.
These shoes are built for the sole purpose of serving people that have trouble walking or running in ordinary sport's shoes. Appearance-wise, they look rather ordinary, just like everyday running shoes. Breathable fabric meshes on the upper with synthetic here and there. The magic is on the inside.

Gravity Defyer makes use of their patented VersoShock technology. It is a spring system that absorbs the shock that comes from the ground up and provides you with a positive bounce back instead of a shock that may cause pain.
The interior is comfortable and seamless, and it poses as an irritation-free accommodation for sensitive feet and diabetic neuropathy. The front rocker sole is designed to provide support to the midfoot, reliving those with plantar fasciitis.
On top of that, the insoles are removable; you get a pair of free orthotics with forefoot foam with 5mm cushioning, antimicrobial-treated lining cover, foam cushioning for comfort and a perforated finish. One of the best walking shoes for overweight women suffering from any sort of feet related pain.
4.

NEW BALANCE WOMEN'S 411 V1 SHOES
Made from a 100% breathable fabric mesh, these shoes are rather lightweight and yet quite sturdy, capable of handing off and on-road activities with little to no trouble.
On top of the breathable translucent textile fabric mesh, you can find air holes located on the Upper to further increase the breathability. Having a rubber sole is always a good thing, rubber is a grippy and strong material. Here though, it doesn't just end there.
The 441 has AT Tread outsole which provides you with transaction over several different surfaces, making this suitable for walking through several different trails.

These shoes also look nice and can be used as a daily wearer. You can get these in 3 colors namely black, white and blue. The shoes are designed to give the appearance of trail-running shoes, which certainly adds a certain bit of cool factor. Their lace-up design ensures a secure and comfortable fit.
The interior is comfortable and the insole has decent cushioning, but unfortunately, it isn't removable. However, you won't need to remove them if you do not suffer from feet related issues.
5.

SAUCONY WOMEN'S GRID EXCURSION TR12

SHOES
The successor to the Excursion TR11, the TR12 follows in the same footsteps of being one of the best walking shoes for overweight women. One of the easiest methods of losing weight is going up and down a trail, but you cannot do that in just any sneakers.
That will hurt your feet and damage the shoes. You need trail-specific shoes like this one. The TR12 has a specialized for trails knit of breathable mesh upper which not only like I said, makes it breathable but also doesn't allow any dust and grime to get inside the shoe and cause irritation.

The outsole is made up of rubber and is built to excel on trails where the surface is uneven. The lugs on the outsole provide you with enchanted traction and grippy while also acting as a shock absorbent and providing underfoot protection.
The shoes both look and feel sturdy as well as durable. If you often go or plan on going for hikes, which you should, it is a fun and helpful exercise, these shoes will serve you well.
6.

RYKA DEVOTION PLUS 3 SHOES



Ryka makes fantastic shoes, designed especially for women keeping into consideration their unique movement and build. Not only then, but the Devotion Plus 3 Oxford are also quite an accommodating pair of shoes as even if you have high arches or wide toes, they will feel just as comfortable as advertised which is quite rare.
The special Responsive Re-Zorb Cushioning adds on to what is already a pair of comfortable shoes. The Re-Zord cushioning absorbs any sort of impact or shock and converts it into positive energy (bounce back).

This shoe comes in an array of very attractive colors, making them potentially daily wear. The upper is made of breathable fabric mesh and synthetic with obvious tiny air vents (air holes), so things don't heat up inside.
The anatomical precise-return insole provides an extra arch and heel support for those with flat feet. These are certainly one of the best walking shoes for overweight women in terms of both purpose and appearance.
7.

MIZUNO WAVE RIDER 23 SHOES
The Mizuno Wave Rider 23 are one of the most comfortable shoes I have ever worn. They aren't very good for running trails, but for walking and jogging as well as casual wear, I couldn't recommend these enough. Inspired by Mizuno wave technology, they upped their own game with wave knit v2.
This wave construction at the base provides for a very natural and comfortable fit. It doesn't grip your fit rather the knit adjusts according to the shape of your feet and contrast and expands as you move.

Naturally, since these are knit with fabric mesh, they offer impressive breathability and are very lightweight. The rubber sole is durable. The midsole, as well as a rear heel, are equipped with U4ic and cloud wave cushioning respectively both of which add durability and are shock-absorbent. These are perhaps the most comfortable shoes on this list.
8.

DR SCHOLL'S WOMEN'S SNEAKER
Dr Scholl's Shoes is a company you don't need to wonder about; "shoes" is in their name literally. With such high standards already set, going into this review, I was already a fan. Just kidding, I am a fan because of how comfortable and freedom of movement there is in these shoes.
The insole technology they use combined with anatomical cushioning and arch support, they are supremely comfortable and a gift from the Dr. to those with a flat foot. Alongside the comfort, these are also fairly durable and flexible.
The built-in stretchability adjusts according to your feet and meshes upper with air holes, makes this ideal for a daily walk and exercise. A great option at a reasonable price!
9.

BROOKS WOMEN'S RAVENNA 11 SHOES
Being overweight can cause pain in feet as well as knees. Most shoes do help with the foot pain, but if you have pain in your knee joint, the GuideRails support that these shoe offer will help you with that by decreasing any excessive movement.
Add to that, BioMoGo DNA midsole cushioning plus rebounding rubber provides for all-day comfort and shock absorption without increasing the weight of these. These shoes are durable and flexible without being overly heavy; they are lightweight.
If you feel pain in the knees and wish to start running and eventually, even continue with more intense training, the Ravenna 11 will be your partner throughout the journey. I recommend these shoes to everyone, those starting to workout and those already working out.
10.

UNDER ARMOUR CHARGED ROGUE 2 SHOES
The Charged Rogue 2 shoes are perfect for those that want a neutral shoe for running and working out in. Made with a breathable fabric mesh keeps the shoe cool and breathable and engineered to have strategic support where it is required. For example, there is an external heel counter to lock your feet in place for stability and grip.
The dual-density midsole has Micro G foam with Charged Cushioning for all-day comfort and decent bounce back. The sockliner, again, very smooth and is removable for those wanting a more personalized fit. One of the most effective and cool looking shoes out there!
ADVANTAGES OF BUYING THE BEST WALKING SHOES FOR OVERWEIGHT WOMEN
Even though you may find wearing your daily sneakers comfortable, they are not necessarily good for exercising in. These shoes, the ones I am mentioning here, are specialized in handling the abuse that comes their way while exercising, they are roomy to prevent bruising and provide extra support and comfort where it matters.
If you get the chance to try on a pair of walking shoes, do that. It is hard to express on paper just how much of a difference decent shoes can make to your overall athleticism and motivation to workout.
BUYING GUIDE FOR THE BEST WALKING SHOES FOR OVERWEIGHT WOMEN
So what should you look out for when buying the best nurse shoes for flat feet? Here are some tips.
CONCLUSION
---
Before making your purchase, do read this best walking shoes for overweight women buying guide. All the shoes mentioned here are amazing and will serve you well. However, they do differ here and there. So, make an educated purchase and I hope you start your fitness journey soon! Thank you for reading!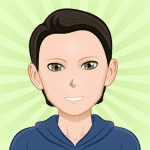 Jeffrey has a Master of Science degree in sports science and a Bachelor of Science degree in psychology. Jeffrey has worked in sports medicine clinics, corporate wellness facilities and rehabilitation clinics. He/She is an exercise physiologist and fitness consultant who has been writing about sports equipment and training techniques for athletes and fitness enthusiasts for over a decade.