Firefighters are the ones who risk their lives to save others. Wildland firefighters are the people who suppress wildfires in fire-prone areas. Restraining fire is a difficult task and the risk of damage is massive.
Clearing wildfires is not a one-man job, it needs several workers on-site. To go into the fields, firefighters need full body protection, especially the boots in which they'll be walking through the fire. Thus, we can assume how important the boots are.
Hence, I intend to focus on the wildland fire boots in this post. With the number of options available in the market for wildland firefighter boots, you would be in a dilemma on which one to go. To reduce your trouble, I have compiled various wildland boots, so be here till the end.
WHAT ARE THE TYPES OF FIREFIGHTER BOOTS?
There are basically three types of firefighter boots;
LIST OF THE BEST WILDLAND FIREFIGHTING BOOTS

BEST WILDLAND FIREFIGHTING BOOTS
1. DANNER - BEST WILDLAND FIREFIGHTER BOOTS

The Danner Men's Wildland firefighter has the best blend of support and lightweight feel in their boots. The boots have NFPA certification that qualifies for any kind of fire-related zone. The Danner 851 is an upgrade to 850 with a few modifications here and there. With this newer model, you will get an extra comfortable fit, ample toe room, and heel support that locks the heel in position and gives your feet good comfort.

The materials used in this boot are durable, fire-resistant full grain leather upper that is also mountaineering inspired with an athletic design. The outer sole is made of high-quality rubber that provides excellent traction on any kind of terrain. The soles used in these Danner Men's wildland boots are breathable, having moisture-wicking mesh lining that keeps the feet dry and clean at all times. Reinforced with full-length PU and steel shank that offers optimal rigidity and stable fit.

The outsoles have Vibram ice, oil, and fire-resistance capabilities and better traction for steep climbs.
2. AD TEC FIREMAN LOGGER - BEST WILDLAND FIREFIGHTING BOOTS

This is a 10-inch 100% full-grain leather fire boots for wildland firefighters who are always ready to risk everything. Ad Tec boots have a waterproof membrane that does not let the water enter the boots. The breathable liners soak up all the sweat and moisture present in the shoes and give you fresh feet even if these are worn for 24 hours.

The leather upper is so reliable that it can handle up to 500 degrees heat and thus I can say this is the best heat-resistant wildfire firefighter boots. These boots have Goodyear welt construction where hyper-strong thread stitching is used that also offers increased stability and stitching that never goes wrong. Alongside heat resistance, your fireman's work boots should also be electrical hazard protected as they sometimes might have to deal with electrical circuits in their offices.

These boots are also integrated with non-conductive electrical shock-absorbent soles. These boots have lace closures having solid steel hooks and eyelets that prevent the loosening of the laces and distract you from your job. With all the goodies it has I can say these are the best wildland firefighting boots.
3. SCARPA FUEGO - BEST HIKING BOOTS FOR WILDLAND FIREFIGHTING

The Feugo is the best series from the Scarpa wildland fire boots that you cannot ignore if you are a firefighter. These boots can be used for alpine applications, including hiking. You can use these boots on almost every occasion where you need utmost protection from surrounding dangers.

The upper is designed with a durable 2.8mm Crosta Pro material that will never disappoint with its performance. This trail boot is designed to last for decades, all thanks to its high-quality liners and soles. The Vibram M4 sole makes walking easier on tough terrain due to its aggressive thread construction that keeps your feet secure and also provides excellent traction even on muddy roads.

These boots provide outstanding ankle support with their 8 inches-long cuff with soft leather coverage so that your ankles are well protected when you walk in the fire-prone wildlands. Lastly, I can say mountaineering in Fuego hiking boots means impressive comfort and perfect ankle support. Looking for some good firefighting boots for work consider this versatile and premium pair of boots from Scarpa.
4. KENETREK - BEST LEATHER BOOT FOR WILDLAND FIREFIGHTING

Being a firefighter, you are called up for emergencies. Sometimes running on the steep wildlands becomes difficult if your boots are approximate. Treacherous terrain and muddy surfaces can make walking more difficult and tiring. Thus, you need a boot that not only supports your feet but also provides the highest performance in situations such as wildfires.

Kenetrek is dedicated to manufacturing work boots that make the wearer's life easier and more convenient. The Kenetrek Men's Wildland fire boots are very much like their Mountain extremes series but here the intention is to provide the greatest comfort and support to the firefighters so that they can keep up even in the toughest fire situations.

These boots are well tested for fire and heat and hence also meet the standards for NFPA 1977 for firefighter's safety. The upper body of this boot is made of fire-resistant full grain leather with 2.8mm vamp construction and a wide toe box. These boots are lighter than some definitive work boots due to their mountaineering end-to-end design. So, if you are in a particular search for some NFPA 1977 boots this is what you can consider.
5. BATES - BEST ZIPPER BOOT FOR FIREFIGHTING

Light and durable are all you need to handle firefighting emergencies. Hence, here I present another best pair of NFPA boots. This boot has an athlete feel and comfort with its stable construction that gives a 10 mm heel drop that feels just right on the feet.

High-impact Ortholite® X-40 foam has the shock absorption capacity that keeps your feet impact free and increases stamina while running or walking. For outsoles, you get Reinforced Vibram® that provides excellent traction on any kind of surface.

The DryGuard membrane on this boot delivers good breathability and waterproof essence that makes it ideal to be worn in the rain as well. So, if you are soon planning to buy work boots then these Bates work boots are the best on the market.
6. THOROGOOD FIREDEVIL - NFPA APPROVED WILDLAND FIRE BOOTS

When firefighters have to conquer fire they must be fully protected from head to toe. The foot cannot be left open when you are near heat or fire. Thus, Thorogood Men's Fire Devil is here to save your day.

These boots are made with 6.5 oz full grain leather that meets the provision of NFPA 1977 protection against wildland firefighting. Not just that it protects your feet but also can soak up all the moisture and water from the shoes all thanks to their moisture-wicking footbed.

The Vibram soles are employed in these boots to make them resistant to ice and fire. Kevlar filament thread and Goodyear Welt Construction give solid integrity to the boot.
7. ARIAT MEN'S GROUNDBREAKER TOE WORK BOOT

The Groundbreaker series of work boots with non-steel toes take your comfort level to the next level. With its waterproof construction and safety features, it gets easier for men to wear these boots under all kinds of working conditions.
BUYER'S GUIDE - WILDLAND FIREFIGHTING BOOTS
While you are looking for the best wildland fire boots, you must know what qualifies as a good firefighter boot. Here are some of the factors you should seek before buying the wildland firefighter boot.
Comfort
Whether you are running through the wildland fields or fighting a fire you should feel comfortable because if you are not fine in your shoes, it may cause sore feet after a few hours and ultimately cause pain in the entire leg. Thus, it is important to have boots with maximum cushioning, heel and arch support, toe protection, etc.
Besides, all your boots must be breathable and lightweight, which helps your feet breathe fine and not sweat even after long hours of wear. Look for shoes that feature moisture-wicking lining shoes that not only control moisture but also dry quickly.
Protection
Firefighters are always at risk of injuries or fatal emergencies. If you are a firefighter, you must be familiar with the feeling of fear while encountering fire. Thus, leave no scope for damage when it comes to your safety. You can be saved if you have a solid, protective pair of firefighter shoes that comes with all the safety features you need while fighting the fire. The upper material of the boots should be heat, fire, and impact resistant.
Make sure the upper material is rubber or leather that protects you from accidental falling. It is best if it also has a rugged Vibram sole that does not melt even at higher temperatures. Above everything else, check for the certification of NFPA ( National Fire Protection Agency) that validates that the shoes are safe for firefighters.


Support


Support and stability are of the highest importance when it comes to firefighting boots. In the fields, you may not know what danger may come ahead. It could be either sharp, poisonous plants or sharp objects. Hence, you must know the material works for firefighting boots. As I already mentioned, Vibram soles are excellent, you can also look for other materials that provide arch and ankle support as well.


Durability
Good quality does not come easy. It is tagged higher than the ordinary stuff. Firefighting shoes are not mandatorily always steep at price but they sure can get expensive with the level of features they offer. Abrasion, fire resistance, EH protection, and high-quality soles and liners are all important characteristics. Thus, make sure your shoes have all of these features to last for decades.
FAQ
1. What does NFPA-certified boot mean?
NFPA stands for National Fire Protection Agency. So, if this is written on your safety boots it means it has been tested and found suitable for fire zones. However, some brands trick you by simply writing NFPA approved in the product description. But you must check for legit certification only then make your buy.
2. Why do wildland fire boots have heels?
The National Fire Protection Agency has set the standards for firefighting boots. One such standard is related to height. The idea is to cover the ankle and the heel properly so that fire or flame does not cause any injury to the feet. Thus, the height of fire boots is usually 8 inches or more.
3. Can wildland firefighters wear steel-toe boots?
Wildland firefighters deal with intense wildfires in the field. If you wear steel-toe boots, there's a chance they might catch fire quickly as compared to leather or rubber material. So, make sure you don't wear steel-toe boots to fight the fire.
CONCLUSION
---
I believe you have gained much knowledge on the firefighter boots that you can buy a pair of your own. However, remember a few points while scouting for wildland fire boots that it shouldn't be steel but either leather or rubber. The boots must have NFPA approval and make sure they are comfortable. All the products mentioned in this post are fit for wildland firefighting.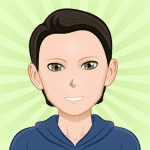 Jeffrey has a Master of Science degree in sports science and a Bachelor of Science degree in psychology. Jeffrey has worked in sports medicine clinics, corporate wellness facilities and rehabilitation clinics. He/She is an exercise physiologist and fitness consultant who has been writing about sports equipment and training techniques for athletes and fitness enthusiasts for over a decade.