Are you lacking confidence at work due to your smelly feet? It's normal for feet to sweat a bit more, though an excessively damp environment could affect your foot health. Wet socks, shoes, and skin of the feet create a welcoming environment for bacterial growth, and after a while, it causes some skin concerns like smelly odor and foot and nail fungus.
If you also face such ewe type issues at your work on a daily basis, today's article is just for you. Here, I've enlisted a few most breathable work boots, including a comprehensive buying guide on this matter.
In the end, I've tried to answer some related most googled questions, so keep scrolling till the end.
LIST OF THE

BEST WORK BOOTS FOR SWEATY FEET



REVIEW OF BEST WORK BOOTS FOR SWEATY FEET
1. TIMBERLAND WHITE LEDGE - BEST WATERPROOF WORK BOOT FOR SWEATY FEET

You may think the mid-rise design and waterproofing features could be the red flags in these shoes, but they play conversely.
Since it's a hiking boot, having a medium-high shaft is the obvious thing to ensure safety. The medium-rise shoes prevent the ankle from getting sprained on uneven surfaces but don't think it'll suffocate your feet, unlike others.
It's true that most waterproof boots suffocate the foot from the inside and make you uncomfortable. Luckily, this boot has breathable waterproofing technology; that blocks water but keeps ventilation and airflow the same; the way you want. So, you'll never have a damp environment inside neither due to the rain nor from getting excessive sweat.
The patterned grip on the rubber outsole ensures the best stability and durability on all sorts of terrains. Being lightweight, you'll get flexible movement all the time, and, at the same time, the easy lacing system lets you achieve relaxed and blister-free movements from the first time wear.
Another great plus about the Timberland shoes is their warranty, which favors me to rely on their products without having a second thought. These breathable boots for men aren't an exception, though I suggest visiting the brand's official website before purchasing to explore the limitations and how to claim a warranty.
2. CAT THRESHOLD - BEST BREATHABLE BOOTS FOR SWEATY FEET

Stinky feet and shoes and bacterial infections in feet and nails are common problems for people with sweaty feet. However, lucky I'm that these work boots make the scenario better for me.
These boots have good ventilation, which keeps the feet cool and sweat-free, and, at the same time, keeps the water away. The full-grain leather material enables a great airflow inside, as well as blocks the water molecules from getting in; thus, it prevents the shoe from creating a damping environment in the best possible ways.
Another issue is handling heavy tools and machinery at work. It's not only a simple issue but also a huge risk, a matter of safety. You never know when any of those objects could fall and crush your toes. Well, you don't have to worry about this matter, as it's breathable steel toe work boots.
Moreover, it's always nice knowing that you can walk without the risk of getting a slip on slippery surfaces or injuries from falling objects.
Above all, you must want a pair of shoes that last for years instead of a few months. Here the rugged construction of the Cat Footwear also comes into play and wins over every other available option.
3.

CARHARTT WEDGE - LIGHTWEIGHT BREATHABLE WORK BOOTS



Are you suffering from miseries of sweaty feet during day-long office hours? Are you feeling not only the discomfort but also the rashes, blisters, and odor? The short break in time, comfortable tongue, and soft padding around the ankle have made these Carhartt work boots one of the milestone shoes in this regime.
The oil-tanned leather upper of these shoes has made them waterproof and an outstanding choice for heavy-duty sweaty boots for the outdoors.
These men's shoes come with PU cushion insoles that provide ultra-comfort. The Fast Dry technology of the lining exhibits an optimum sweat-wicking performance to keep users' feet dry, cool and comfortable.
Moreover, the breathable Storm Defender technology provides a rain-resistant exterior and sweat-releasing inner membrane, which protects the feet on wet working days. This technology not only protects the feet in rainy weather but also blocks the chilled air from coming in and is an appropriate option to use in winter too.
The dual-density rubber outsoles reinforce full-ground contact and cushion comfort to long-standing feet. These breathable work boots combine a decent, laced-up wedge style with improved moisture-wicking performance in a lightweight, pocket-friendly package.
4. WOLVERINE FLOORHAND - BEST LEATHER BOOTS FOR SWEATY FEET

Several factors in your shoes can make your feet sweaty. The deficient ventilation, lack of proper lining and suitable footbeds, and non-porous material can procure unsatisfactory shoes, especially for sweaty and long-working feet.
Wolverine, an iconic American brand, conducted a lot of research on those factors to supply their customers with the best shoes possible for their sweaty feet, and the result is evident.
These Wolverine shoes come with the best quality full-grain leather upper that has made them durable for multiple usages. They offer proper fittings, are easy to wash, and resist water or any liquid from entering the shoes.
In addition, these uppers are porous enough to absorb the moisture from the feet and allow them to evaporate from the interior of the shoes.
The mesh lining is highly breathable and keeps the feet warm and dry by regulating the moisture balance inside the shoes, and these exquisite features have made them one of the best breathable work boots.
The rubber outsoles provide optimum tractions, while the Multishox technology helps the shoes to respond according to the foot movements. The cushioned footbed renders all-day support and comfort.
5.

EVER BOOTS ULTRA DRY - BEST QUICK DRY BOOT FOR SWEATY FEET



Breathability, comfortability, and proper fittings are essential features while looking for the right sweat boots. These work boots have satisfied all these essentialities successfully.
The 4-layer waterproofing technology and the insulated lining keep the water out of shoes. They keep the feet dry and comfortable in the rainy or winter season.
The ultra-dry technology comes with a moisture management lining that wicks the perspirations from the feet and protects them from sweat.
These breathable boots come with a removable PU insole that absorbs moisture and promotes airflow within the shoe through ventilation.
The perfectly elasticized insoles have good bending resistance and good shock absorption properties. The perfect cushioning reduces pressure from the feet, so you don't get fatigued by the end of the day. Since they are removable you can replace them with some other upgraded versions to ensure more improved comfortability.
The rubber outsoles are slip-resistant and render good tractions. The steel shank enhances the stability of the shoe wearer.
These work shoes need almost no time to break in and offer easy wearing with their back loops and speedy hooks.
6.

KEEN UTILITY - BREATHABLE STEEL TOE WORK BOOTS



Anyone can purchase not-so-expensive shoes by compromising the coveted breathability and comfort. But when sweaty feet come into the picture, one has to be wise with the choice of shoes keeping in mind their quality and breathability.
Sweaty feet may bring in critical problems like blisters, odor, and fungal infection in toenails or feet. Therefore, a very sensible decision will be to spend a bit extra for more comfort and sustained breathability. These KEEN Utility shoes, though a bit more expensive than others, excel with their comfortability, durability, and supportive features.
The KEEN DRY technology and the waterproof technology use microscopic holes, which are large enough to let vapors emanate from the feet. Hence, these shoes are waterproof yet breathable.
The right and the left asymmetrical steel toes of these shoes provide perfect fittings for the individual feet. These shoes come with compression molded EVA midsoles that distribute the foot pressure with proficiency. These midsoles, with a removable PU footbed with arch support, render optimum comfort for sweaty feet.
With excellent moisture management capabilities, durability with TPU shank, perfect fittings with asymmetrical toes, and comfortability with perfect midsole, lining, and footbeds, these shoes have become one of the best work boots for sweaty feet.
7.

ROCKROOSTER WOODLAND - BREATHABLE COMPOSITE TOE SHOES



The majority of the shoes available in the market have failed to be good water-resistant and moisture optimizers at the same time. These Rock Rooster shoes are out of the ordinary and can be labeled as the best work boot for sweaty feet.
The CoolMax technology of these men's shoes keeps moisture away from the feet to the shoes' surface at the beginning and then vaporizes it away quickly. Thus, it controls the temperature and moisture balance while being light on the feet. Moreover, this fiber structure also provides excellent insulation on cold days.
On the other hand, the full-grain leather upper and the Hydro-guard waterproof membrane laminates the shoes with their unique waterproof yet breathable properties. Thus, they altogether secure the feet from damping environments.
These vented work boots come with anti-fatigued Poron insoles that minimize the pressure on the feet with a juxtaposed effect of their solid gel heel pad, semi-rigid shell, and grip fabric. The grip fabric of the insoles enhances the motion flexibility. These breathable insoles render good support, impact protection performance, and unparalleled comfortability for the low arch, neutral arch, or flat feet.
Metal-free composite toe, sturdy rubber outsoles with good grips, and high-quality leather material added cherry on the cake and have made these shoes the perfect breathable work boots for sweaty feet.
8. CARHARTT RUGGED - VENTILATED WORK BOOTS

Plenty of jobs demand the workers be on their move. Frequent movements and long-standing jobs could drench the feet in sweat. These Carhartt shoes make life a bit easier.
Firstly, these work boots come with Fast Dry technology that absorbs the perspiration from the feet and provides moisture-less environments.
Secondly, the breathable storm defender technology has built these shoes' exterior rain-resistant, whereas the inner membrane of these shoes comes with the sweat-escaping property. These two features work together to stop every raindrop from getting in yet let the sweat get out. Thus, these shoes are perfect for sweaty feet working in summer or rainy seasons.
The unbeatable shock absorption technique, thermal insulation properties, breathability, and flexibility of the EVA midsoles render a dry, cozy, and cushioned platform for the feet. The soft PU Ortholite insoles allow air to circulate in the interior. These features have made these men's shoes one of the best breathable work shoes.
Some more additional features like the composite safety toe, rubber outsoles, heel bumper, and many more have upgraded the mark of the shoes in the market.
9.

RREEBOK TRAILGRIP - BREATHABLE MESH WORK BOOTS



A cumbersome search for the best work shoes for sweaty feet comes to an end after finding these Reebok shoes.
The mesh and microfiber upper of these shoes have enough breathable holes to add fresh air to users' feet. These holes are too small to pass the water but large enough for moisture to escape. Hence, they provide a dry, waterproof yet cold environment for sweaty feet.
The DMXRide foam midsoles are the dual-responsive setup for the shoe. They provide a high level of softness and comfort in the footbed area while being more responsive and sturdy in the proximity of the ground to absorb shock with proficiency. Moreover, the MemoryTech cushioned footbed provides perfect fittings and an optimum level of cushioning to each part of the feet. The nylon mesh lining wicks the wetness away from the feet.
Rubber outsoles and CushGuard Internal Met Guard reinforce excellent supports and have made these men's breathable boots an ideal choice for stinky and sweaty feet.
10. GEORGIA BOOT EAGLE ONE - SLIP ON WORK BOOT FOR SWEATY FEET

Georgia has come out with an unbelievable job fitting shoes for sweaty feet. The upper of these Chelsea work boots are constructed from SPR full-grain leather. They are stronger and more abrasion-resistant than the other usual leather upper. The twin gore panels and nylon pull tab render an ideal fit for the foot and make the shoes easy to wear simultaneously.
The Georgia waterproof technology and mesh lining guarantee a dry, moisture-free environment for the feet wicking the sweat away from the interior of the shoes.
These breathable work shoes come with EVA cushioned midsoles and a wide TPU shovel shank for upgraded durability, stability, and comfortability.
With their slip and abrasion-resistant rubber outsoles, AMP memory foam insoles, and all the previous features, these shoes are a must-have for all; who are looking for the ideal breathable work shoes for sweaty feet.
BUYER'S GUIDE - WORK BOOTS FOR SWEATY FEET
Mesh Lining
You have to ensure that the chosen shoes have a breathable material construction. The mesh lining pattern into the material ventilates your feet and maintains a healthy environment and cool temperature inside the shoes, so you never have sweaty and stinky feet.
Breathable Waterproofing
People with sweaty feet face a huge problem while searching a waterproof ventilated work boots. The waterproofing technology of most shoes reduces ventilation and airflow.
You may notice that the above-mentioned shoes are based on breathable waterproofing. The materials and design of these shoes completely block the liquid molecules but allow the air molecules to ventilate and flow inside the boot. This is the thing; you need.


Low Profile


The high shaft work boots are another problem for the people; whose feet sweat a lot. Most high-profile shoes reduce air ventilation, which increases sweating. If your job profile doesn't require high shaft shoes for safety, I recommend getting a low profile ankle-length work boot to avoid the frustration of sweat.


Cushioned Footbeds & Shock Absorbing Midsoles
Out of frustration, most people tend to remove the midsole to achieve a comfortable relaxed fit. Relaxing may reduce sweating a little bit, but the pain; you'll get by the end of the day could be unbearable sometime.
After spending all day on your feet, if you want to get rid of the pain in your feet, knee and back, having a well-cushioned footbed with shock absorbing midsole is a must.


Protection Features
The standard lightweight breathable work boots may help you give your best at work but won't assure you about the safety. With cool and dry feet, secure stepping is equally important for all. So, I always recommend choosing shoes with a few strong protective features, like – slip and oil resistant outsole, electrical hazard protection, safety toe, waterproofing, and insulation.


Durability Features
With good quality material, having any reliable construction methods like - Goodyear Welt, Cement construction, or other globally known construction methods is also important to ensure years of durability.
FAQ
1. How can I keep my feet dry and warm throughout the day in the winter?
First, you should choose any of the best winter work boots for sweaty feet available on the market. Such boots will keep your feet warm, as well as ventilate the feet, so your feet will not sweat. In addition to that, you can wear a pair of breathable winter socks to get extra warmth in extreme cold weather conditions.
2. Does the black tea cure sweaty feet?
Soaking the feet in a bowl of warm water with two black tea bags for 20 minutes is an effective way to stop sweating.
3. Why do my feet sweat in my boots?
When we participate in some strenuous activities, our feet sweat a lot more than any other area of our body, as the feet areas have more sweat glands per square inch.
CONCLUSION
---
So, it's the time to bid goodbye to all embarrassment and skin concerns; that you have been facing for so long due to your sweaty feet. I know how comfy the recommended shoes are, and I believe they would also help fix your sweaty feet concerns and are worth every penny.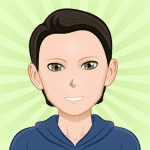 Jeffrey has a Master of Science degree in sports science and a Bachelor of Science degree in psychology. Jeffrey has worked in sports medicine clinics, corporate wellness facilities and rehabilitation clinics. He/She is an exercise physiologist and fitness consultant who has been writing about sports equipment and training techniques for athletes and fitness enthusiasts for over a decade.