Back pain is a frequent ailment for many people, even if you are young. And it can have many causes, but one of its causes can be that you're wearing inappropriate footwear. Spinal discomfort and back issues may result if your weight is not evenly distributed or balanced by the shoes you are wearing.
Or, you might have existing back problems that will only be magnified if you pick shoes that can't tackle your condition properly. However, there are plenty of options if you can't find the proper footwear to manage back pain.
In order to prevent your back from having to endure the weight of the shock, especially if you're on your feet all day, you need comfortable shoes that have strong arch support and can absorb any shock when your feet contact the ground.
If you work a demanding job with long hours, you need the right footwear. For this, you should check out some of the best work shoes for back pain.
LIST OF

BEST WORK SHOES FOR BACK PAIN
7 BEST WORK SHOES FOR BACK PAIN REVIEWS
1.

REEBOK - BEST CUSHIONED WORK SHOES
You might have to pay a little more for these Reebok shoes, but these are some of the best work shoes for back pain you can get. Also, they're Reeboks, so you can automatically take it for granted that these will totally be worth every penny.
These shoes may look a bit bulky, but it's pretty hard to find a pair of work shoes that easily withstand for long hours. There's no toe cap, but the alloy toe reduces the overall weight of the shoe and also protects your feet.

The MemoryTech Massage footbed is removable, and it also provides a very satisfying cushioning for your foot while adapting to the individual structure of your foot for added comfort.
The shoe is slightly low-cut for extra ankle mobility and places support on the bottom of the foot. So it can easily bear impact and you won't have to burden your back with it. With Reebok, you can't really go wrong, so if you can afford to buy these, you should definitely go for them.
Doing most of work standing on your feet at varying shifts can actually do more than just tire out the feet. Especially if you are a pharm tech or lab technician who is looking for comfortable working shoes, we highly suggest you to try these shoes for pharmacy technician.
2.

SHOES FOR CREWS - BEST WORK CLOG



Shoes for Crews has a very good model here, one of the best shoes for back pain while also jazzing up your outfits a little. While the style of the shoe is super simple, it also lends an undeniable class and elegance to your outfits and will be particularly good if you work in business or tend to wear more formal outfits to work.

These are clog-style shoes, so they're easy to just slip into before you head out to start your busy workday. You can also use this if you work as a chef or a waiter, or if you work in places which tend to be slippery because these are water-resistant.
Bonus: The natural fit of the shoe makes it perfect for feet that need support, and the insole is removable, but is also very comfortable, cushioned and gives you a relaxed fit.
3.

SUADEX - BEST BREATHABLE WORK SHOES
Another option from Suadex, these are slightly more budget-friendly but are still an extremely high-quality purchase. You get a few slightly lighter colors with this line, and the shoes are again great for outdoor work, for high-intensity industrial environments where you might be surrounded by a lot of machinery, and so on.
The steel-toe caps provide a lot of security in that respect, so even if you accidentally step on something or drop something on your shoes, your feet will be protected.

The sole is made of Kevlar cloth and has a beef tendon jelly bottom, so comfort is really guaranteed with this model, which will be a great relief for your hip and your back.
Kevlar soles are soft but very versatile, and the shoe is overall quite breathable, with a sweat-wicking function, so it will dry quite quickly, and you won't feel like your feet are stuck in a stuffy pair of shoes. All in all, a great purchase for long hours of work where you might be standing or walking around for extended periods of time.
4.

FURUIAN - BEST LIGHTWEIGHT SHOES
These shoes from Furuian are more in the mid-range price category, and they're really strong shoes. They are suitable for work in workshops, in construction, machinery, or in the auto industry, and they can really put up with a lot of everyday use.
Even if you don't work in these fields, but you need something tough that can handle wear and tear, these are a good option.

These Furuian sneakers are considered as the best work shoes for back pain because Kevlar midsole gives your feet a soft, supportive bed to stand on, removing the weight from your back. The gentle but tough sole will give you the necessary comfort you need, so the weight and pain won't go to your spine.
The rubber sole is also puncture-proof, so any unfortunate accidents can be taken care of if you're wearing these. Basically, protection for your feet and for your back is guaranteed with these shoes, and they're affordable too.
5.

PDBQ - BEST WORK SAFETY SHOES FOR BACK PAIN
These are a fairly affordable pair of shoes, and they're also one of the best work shoes for back pain. The shoes are mainly in darker colors, with one red variety, which looks quite cool if you'd like to change things up a bit for work.
You can use these shoes for hiking or camping, but you can also use them when you're outdoors working, or working around dangerous machinery or in scrapyards and such. The steelhead of the shoe can withstand a lot, and you won't hurt yourself.

The Kevlar midsole of the shoes provide support to your ankle, and your back definitely has to bear less of the brunt of your weight and impact. The cushion-like effect the sole provides makes it very comfortable and supportive for your back.
If you are looking for some shoes that could support ankle for long hours, then try these ankle supporting shoes. That's a good enough reason to pick these up for sure!
6.

CROCS - BEST WATERPROOF SHOES
Of course, Crocs will definitely provide you with some of the best work shoes for back pain, because we all know that they're the ultimate comfort-shoe, but they can also take quite a beating and can be used regularly.
These shoes are for people who are constantly on the go and need the added back support. The Crocs do look a bit bulky, but everyone will know you're wearing Crocs! Also, the shoes are simple and closed, so they'll probably meet your workplace dress code standards.

The shoes boast enhanced arch support, which is guaranteed to grant some relief to your back. The molded drop-in footbeds will be a dream for your feet, and they'll fit perfectly. If you're a waiter or work in food service, or in any industry that requires a lot of walking around, these are ideal.
7.

SUADEX - BEST INDESTRUCTIBLE WORK SHOES
These Suadex work shoes are particularly good if you work in industrial or chemical factories or in renovations or mechanics, and you can expect them to be tough.
The cap is steel-toe, and the shoes have an athletic design, with most of them being in darker colors so that dirt isn't as much of a problem. They won't fall apart after a few weeks of use because they're built to withstand a lot of wear and tear.

The shoes have a Kevlar midsole, which is light and lends flexibility to the shoe, but also protects your feet and absorbs trauma so that the shock won't go to your back. They can also be a great effective arsenal against Sciatica and ankle problems. The steel-toe covering adds a little weight to the shoe but prevents accidents.
The arch support is decent, so you can expect your back to be in good hands with these shoes, as you'll get the necessary support. These aren't the lightest shoes, but they're certainly not very heavy.
If you are looking for a shoe that gives you the strongest support and work in a tough environment, you should try out some pain relief shoes for sciatica. These shoes not only affordable but effective in combating lower back pain and feet problems.
WHAT ARE THE ADVANTAGES OF BUYING THE BEST WORK SHOES FOR BACK PAIN?
Long workdays where you are on your feet a lot can really be difficult, but they can also cause long-term problems for your feet and for your back. If you already deal with back pain, wearing the wrong shoes can make those problems so much worse.
So you have to seek out the appropriate footwear that's specifically built for managing that kind of pain. It doesn't cost any more money, just an hour of browsing (and this list has made that redundant, so all you have to do is buy your new shoes!). Don't go to work in pain because it will only lead to systemic problems in your body.


WHAT SHOULD I LOOK FOR IN WORK BOOTS FOR BACK PAIN?


COMFORTABLE INSOLES
Back pain is caused by foot strain. It is vitally important to have work boots with support and bounce-back. Your foot's ball and heel need insoles with excellent rebound and shock absorption. As you walk, this eases pressure on your heels and feet, preventing pain from rising to your back.
TRACTION
When working on slippery or rocky surfaces, having high-quality traction on the bottom of your boots will avoid falls, which can hurt your back.
EVA FOAM
It is a polymer that is both resilient like rubber and porous like foam; it is firm enough to absorb shock and soft enough to be comfortable. Most of these insoles are replaceable, so you can swap them out for your custom orthotic or comfort insole if you require more precise foot support. The foam is designed with the concept that it offers better shock absorption.
WATERPROOF VS. WATER-RESISTANT
Waterproof and water-resistant are not the same thing: Water won't leak through sealed waterproof boots, and boots that are water-resistant lack this protection, increasing the likelihood that water and moisture will enter the boot.
ANTI-MICROBIAL/MOISTURE-WICKING INSOLES AND LINING
You will have dry feet all day long because this draws moisture (from sweat or wet situations) away from your foot
BUYING GUIDE FOR THE BEST WORK SHOES FOR BACK PAIN
When shopping for the best work shoes for back pain, there are a few things you must keep in mind.
FAQ
DO GOOD WORK SHOES HELP WITH BACK PAIN?
A good-quality and properly fitting working shoe allows you to work in the most working environments safely without sacrificing comfort. So, you'll not have any pain in your back or leg after working hours.
CAN WORK SHOES AFFECT BACK PAIN?
A properly-sized shock-absorbing work boot with good arch support is good enough to prevent back pain and ensure the best comfort. Mainly the working shoes have a good cushion heel; that evenly distributes your weight to avoid back pain, whereas the shock-absorbing material construction reduces the impact pressure on your feet.
WHAT HELPS WITH BACK PAIN AT WORK?
Make sure your working place is at your comfortable height. Try to sit on an ergonomic chair with a medium soft to the hard seating area, good lumbar support, and use a rolled-up towel or pillow for better back support. Completely avoid sitting on soft and low couches. These things will prevent you from getting back pain after prolonged working hours.
CONCLUSION
---
Hopefully, by now, you'll have picked out one of the best work shoes for back pain, so you no longer have to come home feeling like you've been through the wringer. You won't regret such a functional purchase, and it will add tremendous value to your life.
You might think it's a bit of an investment, but while your morning coffee caused a couple of dollars and can only enrich your life so far, a good pair of shoes for preventing back pain will go a long, long way and might even last you a few years. Don't hesitate, pick up a new pair of shoes now!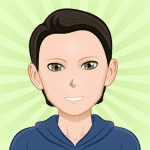 Jeffrey has a Master of Science degree in sports science and a Bachelor of Science degree in psychology. Jeffrey has worked in sports medicine clinics, corporate wellness facilities and rehabilitation clinics. He/She is an exercise physiologist and fitness consultant who has been writing about sports equipment and training techniques for athletes and fitness enthusiasts for over a decade.