Cowboy boots are snug yet comfortable and also tend to run a bit larger in size. They're manufactured to support long hours on foot or in the saddle. If you are planning to buy cowboy boots, you must have knowledge of how should cowboy boots fit. Should boots fit tight or loose? How to walk in cowboy boots?
Well, you will get the answers for all these questions in this article. So let's jump into the article right now.
HOW DO COWBOY BOOT SIZES WORK

The boot size of these cowboy ones will be smaller than your shoe size. Your cowboy boots should be comfortable, and there should be enough room for your toes to wiggle.
As these boots have no laces, seek help from a professional who can determine your size in a better manner and make sure your boots aren't too tight or too loose because loose fitting boots are not just helpful.
HOW TO FIT COWBOY BOOTS

The fit of the cowboy boots can be a bit tricky, so you need to consider a few factors in order for them to fit properly. As they come in many shapes and styles to choose from, finding the perfect one for you can be a tedious task. Here is a comprehensive guide to making sure that you find your absolute perfect fit.
Follow these steps to figure out what pair of cowboy boots fit you the best:
Slip in the boot on and make sure you hear a faint 'pop' sound when your foot goes in
Check how the cowboy boots heel slip and see to it if it's comfortable enough for you
Stand up and check the space between the tip of your toe and the end of the boot with your thumb
Walk around a bit to confirm the fit and comfort whilst walking
HOW SHOULD COWBOY BOOTS FIT ON THE CALF

As we have usually seen in the movies, cowboy boots generally come up to the calves. It looks pretty cool, but those have become old and traditional ones. Nowadays, cowboy boots fit only till the ankle, and that does appeal to some.

The main advantage of boots that reach your calves is that they offer extra protection if you're working on a farm, but the height can cause a hindrance if you have really large calves.

As calf size differs from person to person, it's a little tough to determine how your boots should wrap around your legs. Moreover, getting the right fit in the foot and at the toe is frankly more important. Toe room in boots should be quite adequate for your feet to love them.

As long as your ankles aren't rocking around, it's alright to have boots that cover only half of your calves.
WHAT ARE THE DIFFERENT TOE SHAPES

Did you know that toe shapes would matter if you're buying boots? In the world of cowboy boots, believe it or not, there are actually several types of toe shapes of cowboy boots specifically designed for style, comfort, and functionality.
If you have ever googled how to tell if boots fit right, then scroll down.
1. Square And Round

Square and round toe-shaped boots are usually wide toe ones and have a wider, square, or rounded U-shaped style. They have ample room at the toe and are super comfortable that you can wear them all day for work or play. The idea is to maximize comfort.
2. French

French toe boots usually look like they fall somewhere in between the road leading to round and square toe shapes. When they join forces, they create an elegant yet subtle boot. You will be amazed at the versatility of these boots and how well they go with everything.
3. Snip Or Narrow

You must know how much toe room in boots is important. Well, yes, it's pretty evident from the name. Narrow toe-shaped boots have a snip toe at the front, so if you have wide feet, this may not be your best option. These boots are perfect for women.
4. Width

The width of the shaft is extremely important to look for when you're buying cowboy boots. Here is a descriptive list so you can easily decide what boot is right for you.
Women
A= Narrow
B= Average to Medium
C= Wide

Men
B= Narrow
D= Average to Medium
EE = Wide
Pro tip: Measure the widest part of your calf to make sure the boots that you wish to buy will be a comfortable fit.
COWBOY BOOT FIT GUIDE

How to tell if boots fit right? You might get this question while choosing the cowboy boots. So below we have given definitive manual to get you started on the right foot!
1. Heel

The heel is simply a defining part of the cowboy boot. Usually leather heels are available in different heights and designs.
2. Ball

When you stroll or run, you bend your foot at its widest part. This is referred to as the ball. The same is with boots. It is essential that the ball seats at the widest part of the boot. If the boot is simply too short, the ball of the foot will take a seat down to a ways ahead and pressure theft into the toe box.
Ample toe area is essential due to the fact they have a tendency to settle ahead after the boot is worn for a time.
3. Toe Box

The toes box cover the toes at the front of the boots. It is a sturdy material located between the outer skin and lining of the boot, which helps the boot maintain its shape while increasing durability.
4. Instep/Vamp

5. Shaft

The boot shaft is the lengthy tube that makes a cowboy boot recognizable. Boots shafts are available in all forms of patterns and heights.
6. Pull tab

The strap is located on the top of the boot for easy wearing. This is useful when you need to put on your shoes quickly.
HOW TO WALK IN COWBOY BOOTS?

There is honestly no exaggerated formula for it. Just walk around like you normally do, and if you sense discomfort, get your size changed accordingly.
Some tips and tricks to find the perfect size of cowboy boots:

Try to get your foot measured as it will save you some time at the store, and you are even open to ordering shoes online.
If you have owned boots previously, check their size cause that will give you a faint idea of what size will fit you. Usually, 0.5 inches smaller pair for a cowboy boot would seem fit.
Remember to wear those socks that you were planning to with your cowboy boots. Though some people prefer wearing their boots without socks, we would advise you to carry them just in case.
Take a good note of the heel slip, as it's pretty important.
If your cowboy boots are snug across the instep, don't hesitate. This is normal, and they are usually snug. If your boots are loose around the ankles, then that would be a no-no.
FREQUENTLY ASKED QUESTIONS

1. How Long Do Cowboy Boots Take To Break In?

Although it depends upon how often you use your cowboy boots, they usually take up to 1 week to break in completely, assuming you wear them at least five days a week. As they are made of genuine, fine leather, they take quite some time to break in.
If you don't wear them often and only do for, say, two days a week, then you are looking at about three weeks to completely break into your cowboy boots.
2. How Do You Know If Your Cowboy Boots Are Too Big?

If your ankle is knocking inside your boot or your heel slip is more than half an inch, then your boots are too big for you. Cowboy boots should feel snug and a bit tight at the toe area, so if it's loose, then it's time to exchange them for a smaller size.
3. Do You Size Up For Cowboy Boots?

Cowboy boots are usually large, so you may rather need to size down! Half an inch or an inch down your actual size would work out well for you.
4. How Are Boots Supposed To Fit?

Cowboy boots are supposed to feel snug. There should be adequate toe room, but make sure your ankles don't rotate when you're wearing the boots. If the boots fit tight or loose, get them changed.
CONCLUSION
Cowboy boots are right back in the trend. They look cool, classy, and surprisingly enough, super comfortable to wear in and out. They can get a bit tricky when you're trying them out, but once you get the right pairs, you'll wear them every day, and that's a guarantee.
In order to make your experience better, wear socks and check your sizes beforehand to get a better idea. Wear them anywhere you want and steal the looks in every room. Howdy!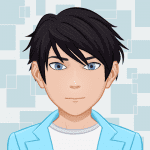 Justin is a Master Fitness Trainer, coach, and consultant. Justin holds Science degrees in biological science, natural life science, and human anatomy focus. He has been assisting as a Fitness trainer for over 15 years in the health and fitness industry. He enjoys teaching others to achieve their goals and wellness using his expertise.