This article is a detailed explanation of how to clean velvet shoes. Velvet shoes are versatile footwear that suits everybody, and it adds a touch of royalty to your overall style. The following guide also tells you how to get stains out of velvet for their care.

Velvet shoes are derived from natural as well as synthetic fabrics, so you know they're responsible fashion. With high breathability and easy cleaning, velvet shoes will never disappoint you.
TYPES OF VELVET SHOES

Before we move on to the how to clean velvet shoes topic, first let's learn about the different types of velvet shoes.
Velvet is a luxurious pair of shoes you can't miss out on. If you're looking for something sophisticated and elegant, velvet shoes are the one for you! They are classy and versatile, and frankly, they are super comfortable.
From casual to formal- it comes in various surfaces and designs that will enhance your dressing style for sure. Even velvet tennis shoes are a thing these days, so as far as versatility is concerned, you're good to go. You would feel nothing less of a royal in them.
Silk Velvet: The softest type of velvet that you will ever gaze upon is silk velvet. It is expensive, no doubt, but totally worth your money.

Cotton Velvet: If you are looking for a pair of shoes that gives a matte look, then cotton velvet is what you should go for. Perfect for daywear, this material can also be used for jackets and/or jeans. As the fabric is really lightweight, it's perfect for summery days too!

Rayon/Nylon Velvet: When you think of super lightweight and bendable fabric, this is the one that comes to mind. Rayon or Nylon Velvet fabric is really drapey, and so it can be easily molded in thousands of designs. The best part about this is that it's quite inexpensive, so you can have the velvet look without spending a lot of money.

Velvet microfiber: This is a new type of velvet fabric as it is made of 100% pure micro denier polyester fiber, which is actually a microfiber with velvet qualities. Perfect for casual wear and even semi-formal dresses, velvet microfiber is stain-free, water-resistant, and very easy to wash.
CLEANING VELVET SHOES

You may be under the impression that cleaning velvet shoes might be a task, but it is not. This is the beauty of velvet shoes- you get the best quality along with easy maintenance.
With time, shoes do get dirty, but you can easily get stains out of velvet shoes so you can get the elegant look back. There is an easy way to clean velvet boots.
If you ever wondered how to get mold out of your shoes, read the following paragraphs. So to get rid of dirt and further prevent them from getting dirty, here are a few tips along with a DIY to help you understand how to wash velvet shoes.
1. How to get stains out of velvet shoes

A toothbrush or any soft nylon brush
Soft cloth, preferably microfiber
Steps To Remove the marks and spillage strains
2. How to clean dirt and dust off velvet shoes

Lemon and baking soda or water and dishwasher liquid (for DIY)
Bowl
Steps to remove dirt and mud stains

PROTECTING VELVET SHOES

To do this, you can use a protective spray that is specifically designed for them. It will go a long way to ensure that your beloved pair of shoes are protected against mud, water, and oil. These sprays are completely non-toxic and eco-friendly, so you know you're using the right products for your shoes.
1. Using protective spray

The method of using a protective spray is not that tricky, but you have to be careful while doing so.
Firstly, always do a patch test on an unnoticeable part to make sure that the protective spray is working effectively and doesn't have any side effects like hardening your shoes or changing their color.
Once you are sure of it, you can move forward with spraying your pairs in the following manner:
How to use protective spray on velvet shoes
Some tricks and tips

Here are some tricks that will help you to take care of velvet shoes in a better manner. The best way to clean and to get stains out of velvet shoes is to not get them dirty in the first place.
So, here's a list of dos and don'ts in order to protect your masterpieces and clean velvet shoes.
FREQUENTLY ASKED QUESTIONS

1. Can I Clean Oil Stains From Velvet Shoes?

Though you can clean oil strains from velvet shoes on your own, it is recommended get a professional's help for this.
Blot the stain gently with a microfiber cloth to soak all the excess moisture. Once it is dry, throw any absorbent powder or cornstarch on the affected area and let it sit for an hour or two.
Dab the area gently with your fingers and build it up if you like. After the time has passed, brush it off with a nylon brush with soft strokes towards the nap. Repeat the process as many times as you need till the stain is completely eradicated.
2. Can You Restore Crushed Velvet Shoes?

Yes, you can. Use a steamer on the affected areas, though work lightly. Work on the shoes for about ten to fifteen minutes, and you're good to go. Though you cannot have an answer for how to wash crushed velvet shoes, you can certainly try this other method.
3. Can I Wear Velvet Shoes In The Rain?

Although you can, you shouldn't. Velvet shoes get damaged to a crazy extent in the rain, so we would advise you not to wear them when it's raining and/or snowing.
CONCLUSION
Velvet is a luxurious fabric, and having your shoes made out of them is more than lovely. They can be designed in various ways and with different techniques too. However, you have to make sure to maintain them properly, so their elegance is preserved. Luckily, they are pretty easy to clean and store. Put a pair of velvet shoes on, and you'll feel like absolute royalty.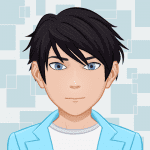 Justin is a Master Fitness Trainer, coach, and consultant. Justin holds Science degrees in biological science, natural life science, and human anatomy focus. He has been assisting as a Fitness trainer for over 15 years in the health and fitness industry. He enjoys teaching others to achieve their goals and wellness using his expertise.