When it comes to lightweight and comfortable slip-on shoes, like – most Hey Dude models, people mostly love that thing that they don't have to struggle with lace every day. On the contrary, people with narrow feet or who love to wear snugly fitted shoes often wander around the internet with a question - how to make Hey Dudes fit tighter?
No more worry! In this guide article, I'll answer all your questions regarding Hey Dude fittings, including how to style Hey Dudes with various Hey Dude shoe lacing options?
CAN YOU TIGHTEN HEY DUDE SHOES?

Yes, Of course. Like all shoes with a lacing system, the Hey Dude shoes also let you tighten them as you want and shrink after washing.
HOW TO TIGHTEN HEY DUDE SHOES?

Are you not getting a proper fitting across the feet even after purchasing a pair of right-sized shoes? The problem is probably your lacing style. Tie your shoes in this way to achieve the best fit -
HOW TO MAKE HEY DUDES FIT TIGHTER?

Apply these tips and tricks to get a better fit in your Hey Dude shoes-
HOW TO CUSTOMIZE HEY DUDE SHOES?

Some people try to tie a bow with the lace and follow differently lacing patterns, or wrap the laces in and out of the eyelets to avoid looking boring. Apart from trying the different Hey Dude lacing options, you could paint the boot or attach printed leather on the upper portion to look cool.
HOW TO REMOVE AND REPLACE HEY DUDE LACES?

You should remove the laces before washing the shoes, or if the laces are too long for you to handle, thanks to the Hey Dude for making them easily removable laces. You've to go through a few simple steps to remove and replace the laces –
FREQUENTLY ASKED QUESTIONS

1. Which is the most reliable way to tighten Hey Dude shoes?

If you don't want to lose the aesthetic look your shoe offers, pull the shoe closer and knot the strings close to the eyelets on both sides to keep the fittings as it is for a long time. It is the most reliable tying method, though you could also try the bow or loop tying style.
2. Are Tight Shoes a Big Problem For You?

A shoe is of no use if it doesn't fit well. It doesn't even matter what type of shoes you wear to complement your outfit; you can't carry the attire with full confidence until you achieve the best comfort.
That's why; most people tend to buy bigger-sized shoes in fear of getting squished and uncomfortable feet by the end of the day. The tight shoes could give you blisters, fatigue, or other serious injuries, as well.
So, it is always preferable getting a bit of loose shoes and achieving the snug fit you want by following the hacks; you've learned here.
3. Can Hey Dude tighten due to shrinking on wash?

Yes! Like other shoes, the Hey Dude shoes shrink after washing and become a bit tighter than the previous size.
4. How can we size up or down in Hey Dude shoes?

Being laced shoes, the Hey Dude models offer a comfortable snug fit as you want in just three steps
First, untie the knots of Hey Dude shoe strings.
Then, pull the strings to tighten up the shoes until you get desired tension and fittings around your feet.
Finally, tie a knot again to prevent the laces from loosening.
If you're still confused, watch this tutorial video on - how to tighten Hey Dude shoes to understand within a few seconds.
CONCLUSION
The Hey Dude shoes started their journey with a mission of being lighter and more breathable than the traditional shoes, and now it becomes easier to wear. Do you agree?
However, I've tried to cover most of the things related to Hey Dude shoe laces and fittings; if you still have any questions, feel free to ask below.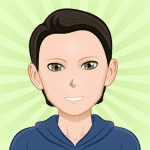 Jeffrey has a Master of Science degree in sports science and a Bachelor of Science degree in psychology. Jeffrey has worked in sports medicine clinics, corporate wellness facilities and rehabilitation clinics. He/She is an exercise physiologist and fitness consultant who has been writing about sports equipment and training techniques for athletes and fitness enthusiasts for over a decade.