Do you hate when your shoes look a little dull and worn out? But couldn't find the polish to clean it? Don't worry, and your luck is not over yet for this article deals with stuff related to how to polish shoes without polish, and by reading it till the end, you learn how to clean and shine shoes without polish.
Luckily, you can still improve the appearance of your shoes without the need of exposing yourself to toxic chemicals. Natural remedies and daily household items are becoming substitutes for shoe polish.
We will show you some shoe-shining items that you can find at home. We are also happy to share with you step-by-step instructions for making your own shoe polish.
WHAT ARE SOME OF THE BEST SHOE POLISH SUBSTITUTE METHODS

1. Using Olive oil & lemon

Although many oils are great for polishing shoes, it is generally accepted that olive oil is the best home shoe polish as well as a moisturizer. Just spray a little on the leather shoes, let them sit for 5 minutes, and then polish them with a soft dry cloth. Add a few drops of lemon juice to add that gloss.
Simply using the banana peel is one of the best substitutes for shining shoes without polish. What you need to do is rub the inside of the banana peel on your shoes and then wipe off the excess to get a pair of smooth and shiny shoes; no one will suspect that it was once polished by dirt!
The easiest way to shine shoes at home is by using coconut oil. Apply coconut oil to your shoes, and then wear them for a refined look. However, avoid this method in cold weather because coconut oil shoe polish will clump in the cold. You also risk a speck of unsightly white dirt on your shoes, which is difficult to remove.
Gently smearing a small amount of rubbing alcohol on your shoes can magically improve the gloss and overall appearance of the leather shoes. Remember to try it on a small area first and then polish it after drying.
Take the right fresh oregano leaves from your garden, and it can make excellent shoe polish. As it contains special antibacterial and antifungal agents, it helps to make your shoes look and smell longer.
Beeswax is actually one of the ingredients in some of the oldest forms of home shoe polish, so we can be sure it works today! Just heat the wax until it is smooth and apply it to the shoes. Before polishing, wipe with a soft cloth to make it look shiny. Wax can also care for the skin of the shoes, making it a two-in-one!
HOW TO SHINE SHOES PROPERLY (THINGS TO FOLLOW WHILE POLISHING)

Please remember that all shoes must be clean and dry before polishing. It is worth doing a little test before polishing all shoes to ensure that the desired results are obtained, and you can rightfully shine shoes without polish.


Put the shoes on old newspapers to avoid staining and remove the laces.


Apply a cotton pad to the solution of your choice (oil, vinegar, or gelatin).


Wipe the shoes with the cotton swab in small circular motions.


Use a clean, soft cloth or rag to clean/polish the shoes and remove excess polish.
OTHER DIY SHOE SHINE METHODS TO TRY AT HOME

When you are at home, you can make use of multiple items. You may be surprised by the number of things you can use to make your own home shoe polish.

Some more shoe polish alternatives are mentioned as follows:
1. Using Linseed oil & vinegar

Using this method, mix linseed oil, and vinegar in a 2:1 ratio and rub them into your shoes. You will get a huge glow soon; however, because different materials react differently to this combination, it is recommended to test on a small area of the entire shoe before use. This is a great home remedy shoe polish.
2. Using Hair gel/body lotion

The best part of using hair gel to polish shoes is that it takes very little time to complete the job. Spread a bit of hair gel on your shoes, and then wipe vigorously with a soft rag or cloth; your shoes will immediately shine.
If your gel is blue or green, don't worry because the color will never reach the shoes. Another method of making your home shoe polish is by using any kind of body lotion. It can be rubbed into your shoes using a small cotton ball, and you don't need a lot of lotion to get good results.
As with other footwear cleaning products, always use a clean, soft cloth. By doing this, you can achieve shining shoes without polish.
Natural shoe polish can be made by going to your garden. The Hibiscus plant is super practical as it can make shoes look beautiful and shiny. Take a flower and rub it on your shoes, then wipe it with a clean cloth. That's all you need to do to shine shoes without polish.
Another easy way to attain shining shoes without polish is by having lots of half-used lip balm. You can just put some lip balm on your shoes and wipe it off with a soft cloth. Then, take a clean, soft cloth and polish the shoes again until the desired gloss is obtained.
There are many shoe polish alternatives, one of them being toothpaste! Yes, you read that right. Rub the shoes with toothpaste to make them white again. You can apply toothpaste on a toothbrush, soft brush, or mat. Wipe it with a brush or cloth until it is shiny.
You can use baking soda to remove dirt and bacteria from your shoes by making a paste of baking soda and rubbing it on cloth shoes. Let it stay for five minutes, then rinse and dry it in the sun. This will help you shine shoes at home with ease.
FREQUENTLY ASKED QUESTIONS

1. How To Shine Black Shoes?

Shining black shoes is super easy. Take some black polish on a soft brush, preferably nylon, and rub your shoes gently with it. If you do not wish to use chemical polishes, use the DIY and other home remedies to shine your black shoes with ease, for example, by using olive oil or hibiscus plant.
2. How to polish brown leather shoes?

Pick a neutral shoe polish and clean your brown leather shoes with it. Simply take nylon or any other soft brush, add the tiniest amount of polish on it and rub your shoes with it. While doing this process be gentle and do it slowly.
3. How To Clean Dress Shoes Without Polish?

You can shine dress shoes with an old t-shirt paired with a conditioner to get that shiny look. You can use the remedies listed above to clean your dress shoes without polish.
CONCLUSION
This article answered all your questions on what to use to shine shoes. We have outlined many different home remedies and natural shoe polish cleaners to get your desired results. Try them out for yourself and see what wonders they can do for you. Shoes without that gloss are a thing of the past because your shoes will shine forever.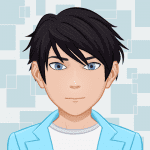 Justin is a Master Fitness Trainer, coach, and consultant. Justin holds Science degrees in biological science, natural life science, and human anatomy focus. He has been assisting as a Fitness trainer for over 15 years in the health and fitness industry. He enjoys teaching others to achieve their goals and wellness using his expertise.